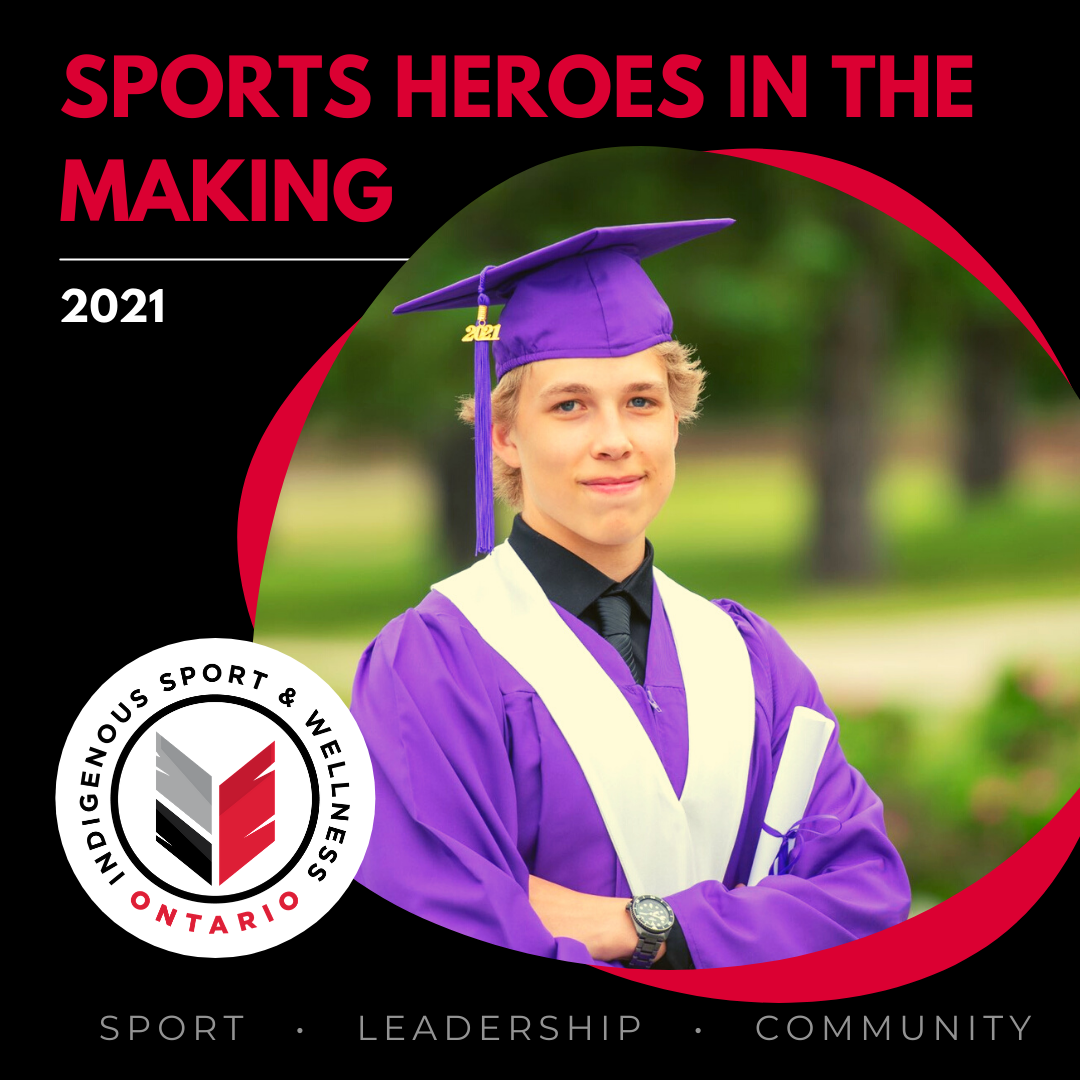 Shane Lemke
| | |
| --- | --- |
| Name: | Shane Lemke |
| FNMI community: | Iskatewizaagegan No. 39 Independent First Nation |
| Birth Year: | 2003 |
| Sport(s): | Football and wrestling |
| Nominator: | Marilyn Sewell |
Shane has played both offense and defense for his high school football team as both a linebacker and fullback. Shane has been on the team since he was in grade 8. Shane helps volunteer in various activities with the football team.
Shane joined the high school wrestling team in 2018 and earned a spot at OFSAA after placing second at NWOSSA in just his first season. He assisted his wrestling coach by helping coach younger and eager upcoming wrestlers. Shane gives back to the sport by sharing his skills with younger players who were interested in joining both the football and wrestling teams.
Outside of sports, Shane is an outdoor enthusiast who enjoys living healthy and being physically fit. He recently had a co-op experience with a Youth Program at our local Friendship Centre where he engaged with at-risk youth. His co-op experience allowed him to experience working both outside in nature and working with youth. This has shaped his future education plans and his future career aspirations.
Shane is also a past recipient of the Wisdom Award through the Four Directions program at his high school. Shane is a very wise young man who will definitely make a positive impact within his own community and beyond.
His sport hero is Jordan Burroughs, wrestler and Olympian. Burroughs' persistent mentality has made a huge impact on Shane's life. It has taught him many lessons that will lead him down the road to success.
"Shane has shown an incredible passion and commitment to his studies being on the academic honor roll each and every year. Shane also had incredible accomplishments in both football and wrestling. On the field he is a versatile playing both offense and defense for Beaver Brae Broncos football program since he was an intermediate. He quietly took on a leadership role and often let his ferocious play do the talking for him as a linebacker and fullback. Taking the same dedication that he has to his academics to his athletics, there is no surprise that he has found success on the gridiron." – Coach