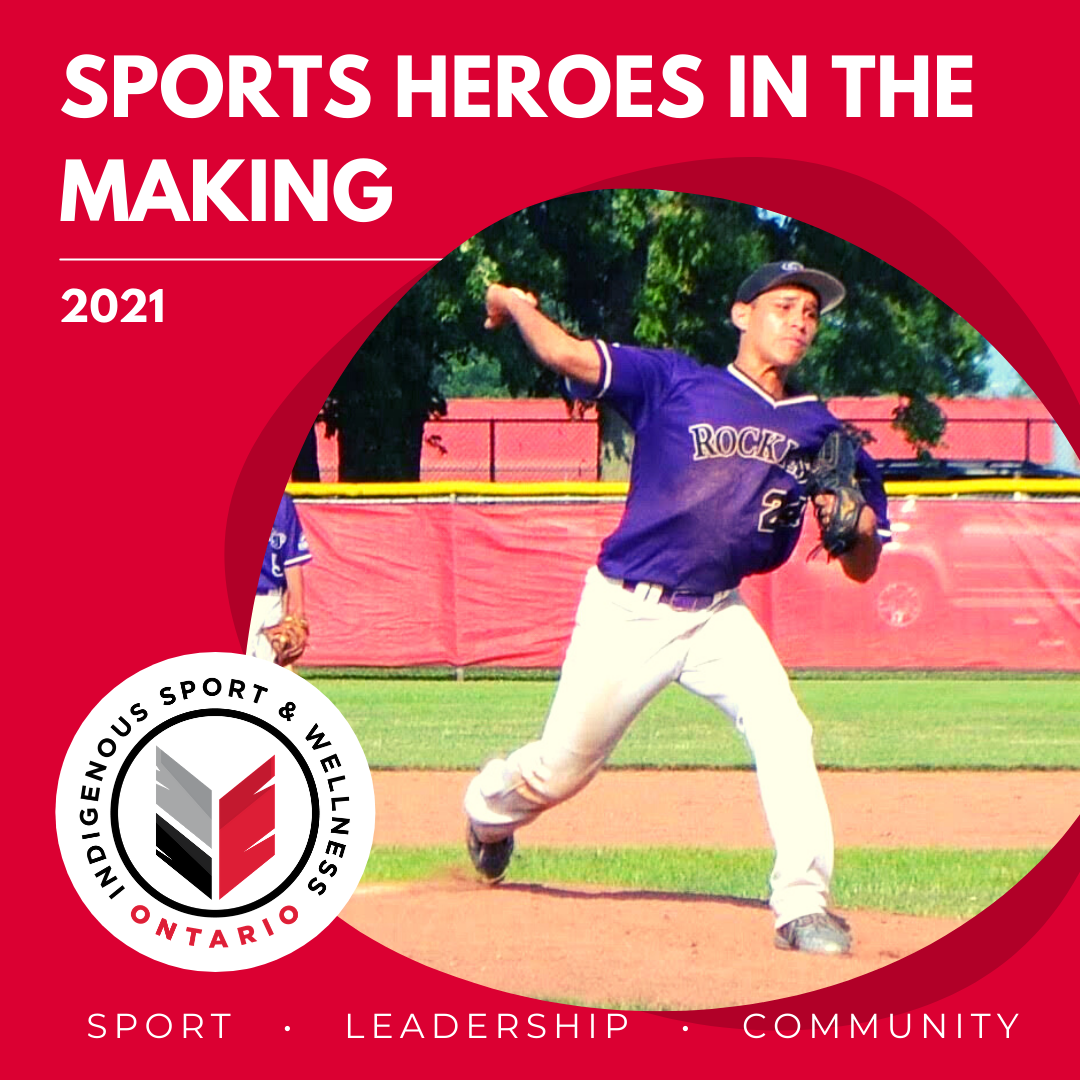 Kaleb Thomas
| | |
| --- | --- |
| Name: | Kaleb Thomas |
| FNMI community: | Six Nation of the Grand River |
| Birth Year: | 2004 |
| Sport(s): | Baseball and basketball |
| Nominator: | Cindy Thomas |
Kaleb is currently the #5 ranked 2023 prospect on the Prep Baseball Report Ontario rankings. He is considered the Top Arm on the prospect list. He has accepted an invitation to represent the PBR- team Canada at the Futures Games in Georgia.
Kaleb has numerous Game Day USA MVP awards over the years and has been MVP for a number of teams. Kaleb has a silver Ontario baseball medal. He is currently a member of the Mississauga Tigers High Performance Program.
He has three silver provincial basketball medals and one gold Ontario basketball league medal. He was MVP for his basketball team twice. He was Rookie of the Year on his high school baseball team. They won the Brant county championship and he was part of a pitching pair to throw a no hitter. He is currently throwing a 90mph fastball.
He helps demonstrate skills with his brothers U12 baseball team. The kids enjoy working with him and he looks forward to it. He has volunteered in summer camps and recreation basketball programs by demonstrating skills and drills. During summer of 2020, he worked one-on-one with a number of kids who wanted to improve on their baseball skills. At the youth center, Kaleb is very humble. Most kids know he is as a basketball player. He is always positive and demonstrates a good mind with other youth.
He always looked up to his aunt who was a softball pitcher and for the longest time, he wanted to be a fastball pitcher. Although she passed away when he was only five, Kaleb plays for her.