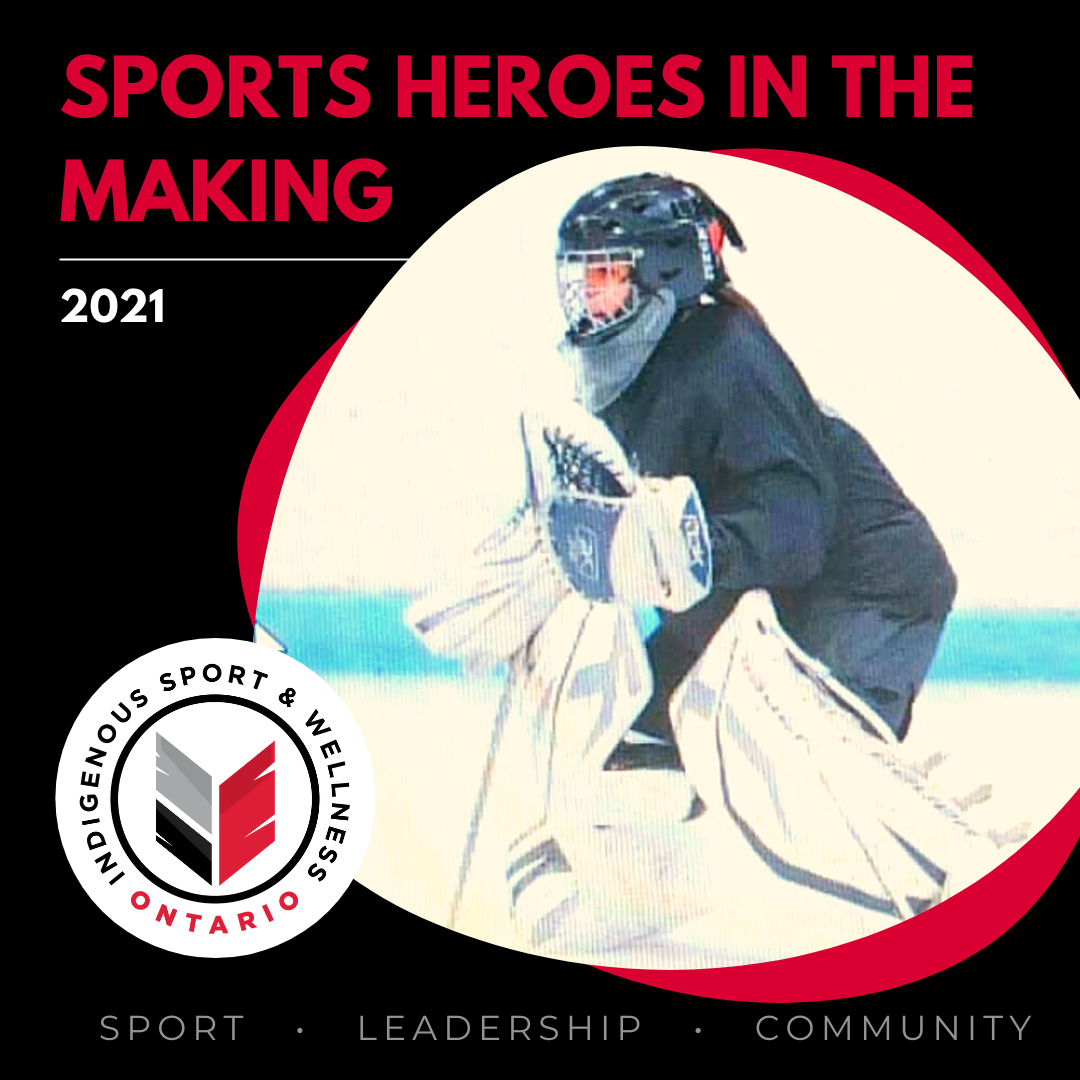 Halli Morningstar
| | |
| --- | --- |
| Name: | Halli Morningstar |
| FNMI community: | Mississaugi |
| Birth Year: | 2003 |
| Sport(s): | Hockey, fastball, volleyball, basketball, golf |
| Nominator: | Tanya (mother) & Sabrina (coach) |
Halli was raised by single parent. Playing sports grounded her in confidence, leadership, self-esteem, and helped her make friends from diverse backgrounds. Halli started playing hockey as a player, but during the Little NHL tournament she volunteered to be a goalie, and has been playing goalie since.
Halli is a team leader and is always cheering on her teammates. She is enthusiastic. Halli works with school-age children in the after school program. Halli participates in additional courses like CPR, Mental Health First Aid and Suicide Prevention.
During the pandemic, Halli and some of her colleagues used their own money to purchase Christmas gifts for their students. Halli has also volunteered for scorekeeping at school events.
Halli doesn't have a specific sports hero, but she looks up to grandfather, whom she calls papa. Her papa is retired and continues to play hockey at the age of 72. Her papa has always supported Halli by watching her play sports.
"From a coaches perspective, Halli is a hardworking, dedicated, and positive team leader. Halli was always eager to get onto the field and help her team to victory. Halli was a team captain that her teammates looked to for support and encouragement." – Coach