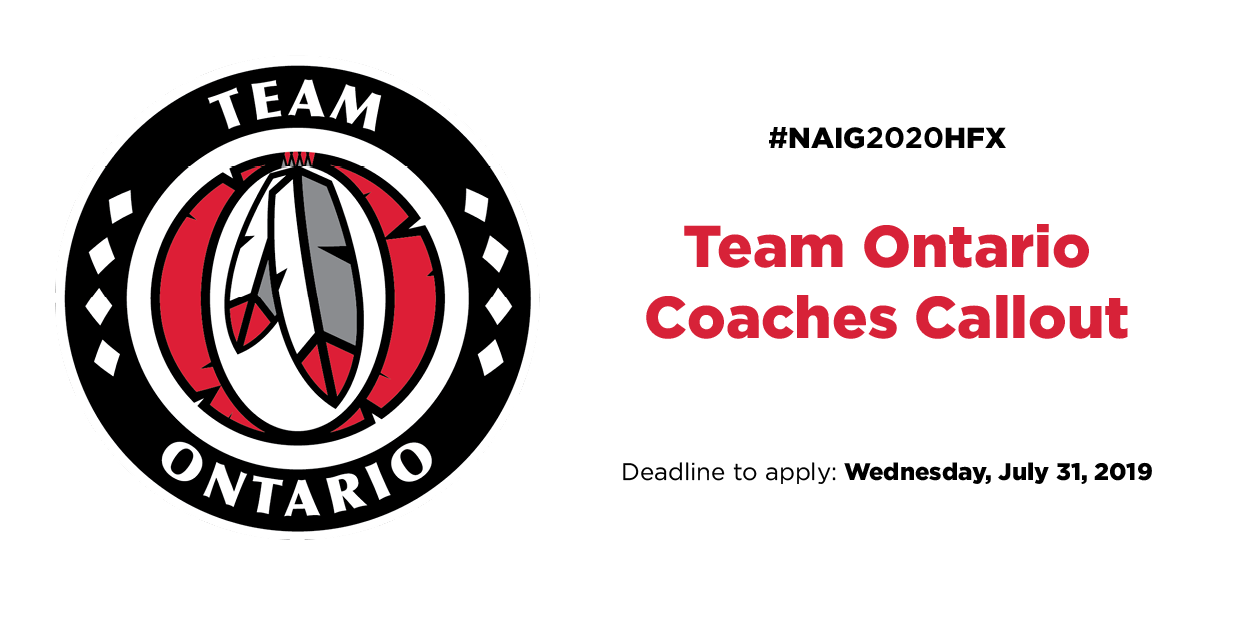 Team Ontario 2020 NAIG Coaches Callout
Indigenous Sport & Wellness Ontario (ISWO) will be accepting applications for volunteer positions as Coaches (Head, Coach, Assistant). These positions are now available for various sport categories for the North American Indigenous Games (NAIG) which will take place in Halifax, Nova Scotia on July 12-18, 2020.
In conjunction with ISWO staff, the Chef de Mission, respective Sport Managers, and Coaching staff are required to oversee the participation, supervision, and the guidance of athletes attending these Games. Coaching staff are required to abide by the policies, a code of conduct, rules and regulations, as well as other guidelines established by ISWO, the NAIG Council and the 2020 Host Society.
Coaching staff will consist of a Head Coach and Assistant Coach(es) as selected through an application process. Coaches will also organize, encourage and select athletes in consultation with Sport Managers and ISWO. In collaboration with Provincial Sport Organizations (PSOs), Coaches will assist with province-wide talent identification, evaluations, team development strategies and/or camp deliveries.
ISWO is looking for interested candidates to apply for volunteer coaching positions in the following #NAIG2020HFX sport categories:
3-D Archery
Athletics
Badminton
Baseball
Canoe/Kayak
Golf
Rifle Shooting
Softball
Swimming
Volleyball
Access the 2020 NAIG Coaching Application here. 
The deadline to apply for a 2020 NAIG Team Ontario Coaches position is Wednesday, July 31, 2019, at 5:00 pm EST. 
Please note: if you applied during the first Coaches Callout which took place in January 2019, you may still be contacted for an interview by a member of Team ISWO. ISWO will accept all applications but the sport categories listed above have a high-demand for coaches and sport managers.
All questions regarding the 2020 NAIG Coaches application can be directed to either Keir Johnston, ISWO Manager of Games and High-Performance Sport at Keir.Johnston@iswo.ca or Mekwan Tulpin, ISWO High Performance Coordinator at Mekwan.Tulpin@iswo.ca.