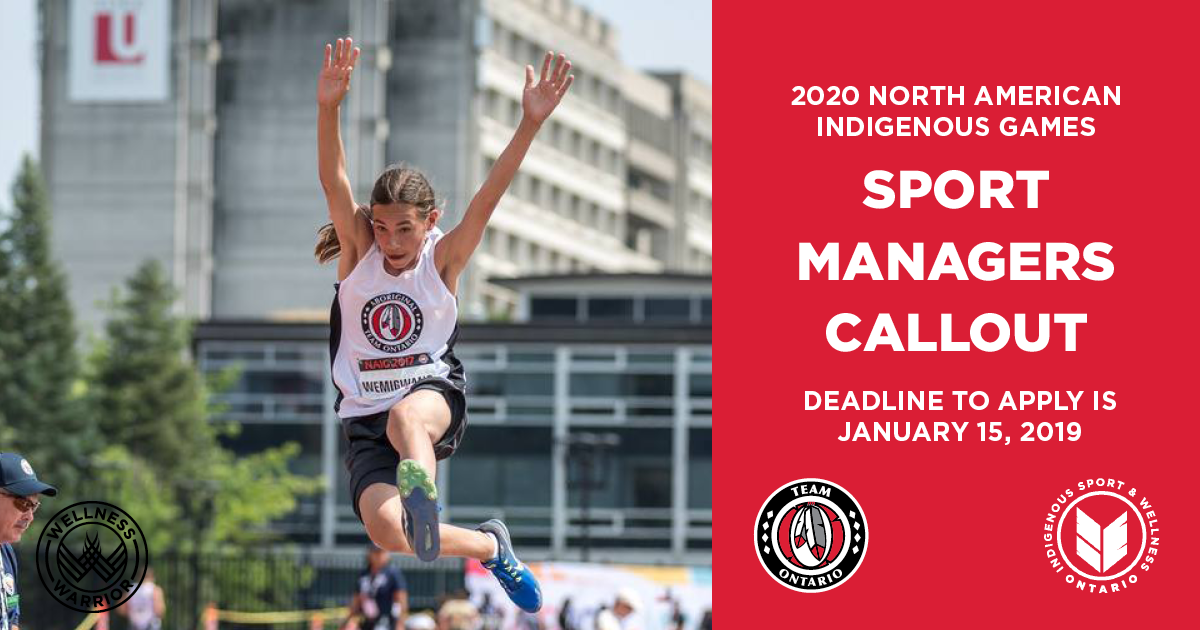 2020 NAIG Sport Managers Callout
2020 NAIG SPORT MANAGERS CALLOUT
Indigenous Sport & Wellness Ontario (ISWO) will be accepting applications for volunteer positions as a Sport Manager. These positions are now available for various sport categories for the North American Indigenous Games (NAIG) which will take place in Halifax, Nova Scotia in July 12-18, 2020.
In conjunction with ISWO staff, the Chef de Mission and respective Sport Managers and Coaching staff are required to create awareness of the 2020 NAIG to increase participation in their respective sport program across Ontario. Sport Managers must ensure their sport program meets all deadlines and requirements, and adhere to all administrative, technical and disciplinary guidelines outlined by the NAIG Council.
Access the 2020 NAIG Team Ontario Sport Managers Application here.
The deadline to apply for a 2020 NAIG Team Ontario Sport Manager position is Tuesday, January 15, 2019, at 5:00 pm EST. 
All questions regarding the 2020 NAIG Coaches application can be directed to either Keir Johnston, ISWO Manager of Games and High-Performance Sport at Keir.Johnston@iswo.ca or Mekwan Tulpin, ISWO High Performance Coordinator at Mekwan.Tulpin@iswo.ca.