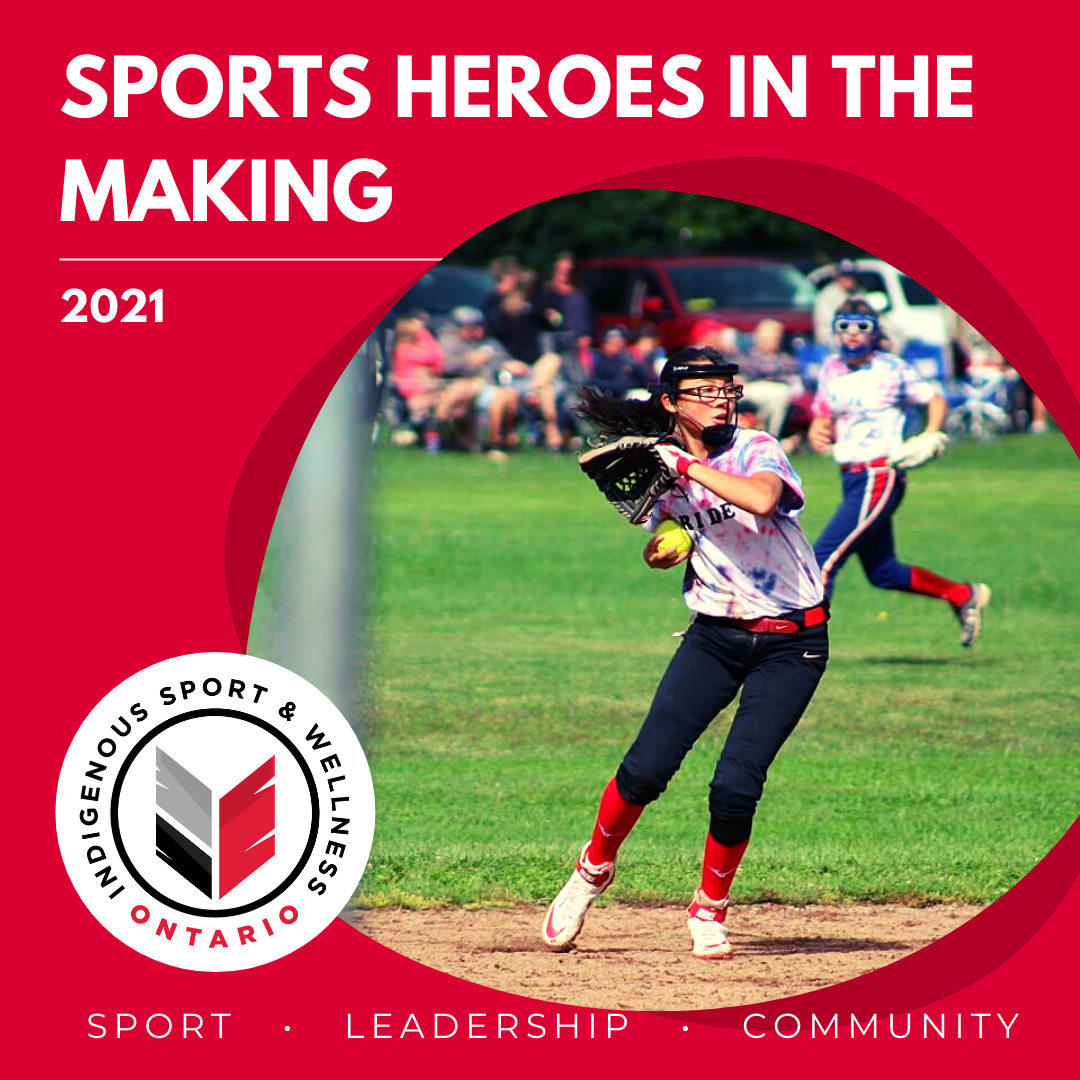 Kyleeya Johnson
| | |
| --- | --- |
| Name: | Kyleeya Johnson |
| FNMI community: | Six Nations of the Grand River |
| Birth Year: | 2006 |
| Sport(s): | Softball and volleyball |
| Nominator: | Brittany Johnson |
Kyleeya is dedicated to improving her skill and knowledge of the game. She is always willing to learn new positions, put in work to excel, and be the best she can at any position. She currently plays shortstop on her team, she knew it was difficult and competitive position to play, but with her determination she has been successful in this position. Recently she made the USSSA Pride team in the United States.
She has excelled in playing competitive volleyball with the Ontario Volleyball Association.
Kyleeya utilizes her voice to be a leader and to provide healthy relationships with her teammates. Kyleeya is also involved in her longhouse and singing societies. She uses her native language and culture to provide awareness to her teammates.
Kyleeya has always been looked at as a role model, she carries an old soul and desire to sustain her language and ceremonies. She has also taken on a role of entrepreneur and designing her own home business to purchase sports equipment and assist with her sports fees.
She is always welling to help our elders in any way she can. She continues to walk down a path with a Good Mind, understanding many youth her age are struggling with mental health and addictions, she offers her kind words and encouragement to the ones that need it. She is also viewed in a positive way with dedication to sports and being a natural athlete.
Carey Leigh Vyse is a female athlete she admires. She also looks up to and admires her dad for his past journey as an athlete.
"Kyleeya has played softball for me for almost two years. Her amazing talent is only eclipsed by her game IQ, team leadership, and competitive edge. Kyleeya and her family have committed to play for a team that takes almost as much travel time as actual playing time. She's a very team oriented player. Never questioning playing time or position. Making all the players around her better. An excellent addition to any team and any sport she plays." – Coach