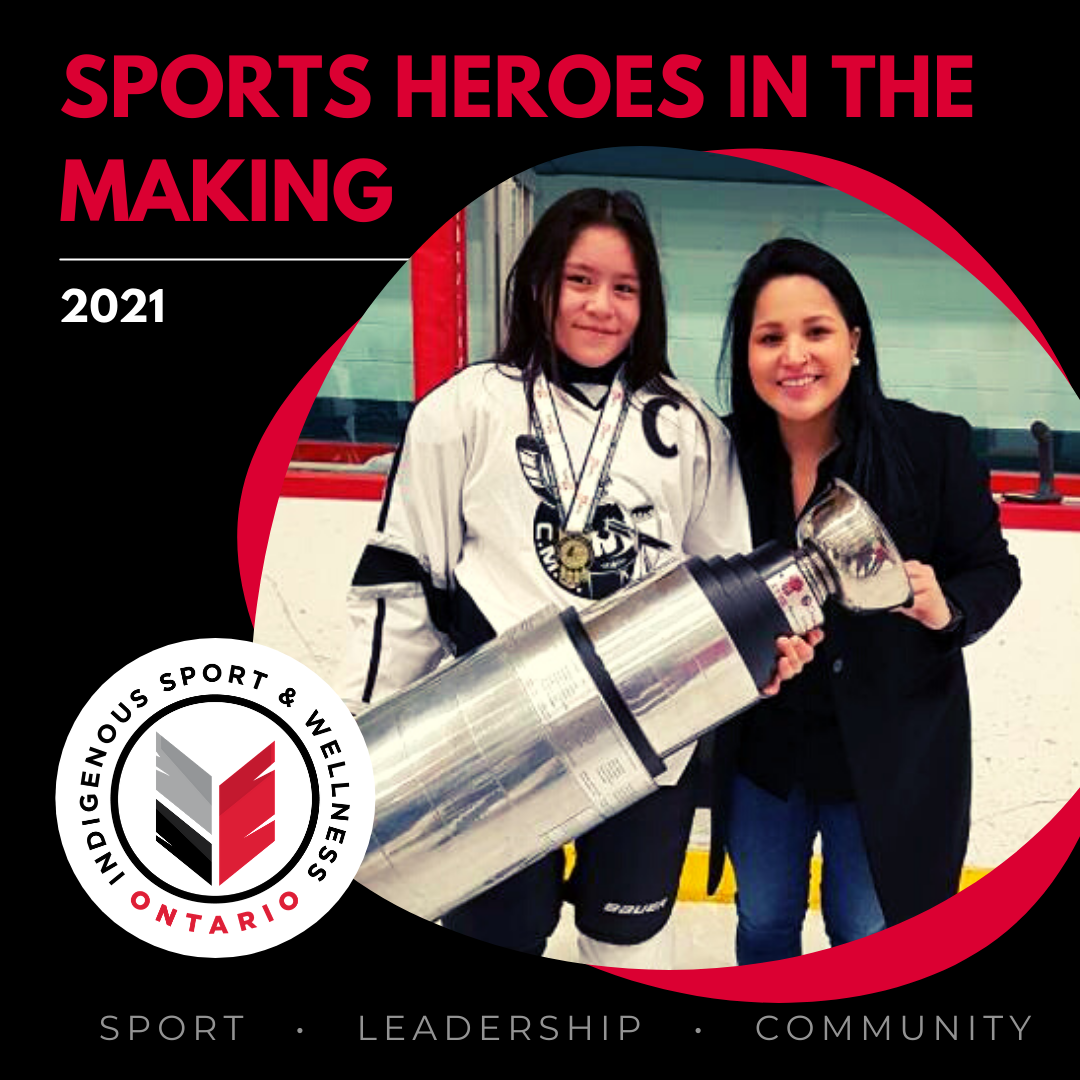 Bianca Grosbeck
| | |
| --- | --- |
| Name: | Biance Grosbeck |
| FNMI community: | Chippewas of the Thames First Nation |
| Birth Year: | 2003 |
| Sport(s): | Hockey (ice, roller, ball), baseball, and volleyball |
| Nominator: | Kristin Grosbeck   |
Bianca has been playing hockey since she was six-years-old. She picked up the sport very quickly and eventually played competitive hockey.  She has played every position in hockey including goalie.
Bianca also plays volleyball with players her own age as well as being on adult teams. She likes the challenge.  Bianca took part in the Ontario Native Volleyball Invitational tournament in February 2020, playing for Team Ontario, where they beat team New Brunswick in the championship game to win the Gold Medal. Bianca also plays baseball, women's fastball, and plays on slo-pitch teams.  Bianca excels in anything that is put in her path.
Bianca volunteered one summer and then became employed with the Chippewas of the Thames summer day camp. The kids adored Bianca as she has a very friendly and positive attitude and connected with her quickly during her time working at the summer camp.
She also volunteered at Antler River Elementary School once she got into high school. She remained connected with the youth in her community as much as she could.
Bianca is very well-known in our community in both sports and education. Bianca was just recently accepted into the California State University Long Beach for the Pre-psychology Program. She will be graduating from high school at the end of this month and moving to California in August.
Bianca's own sport hero would be Brigette Lacquette.
"Bianca always displayed a high degree of integrity, responsibility, and ambition.  She was a very shy girl but she was kind, honest, responsible, and was a very dedicated hockey player.  She's an all-around athlete, as I know she plays baseball and volleyball too.  We were amazed at how quickly she learned the goalie position and sticking to it that season." – Coach