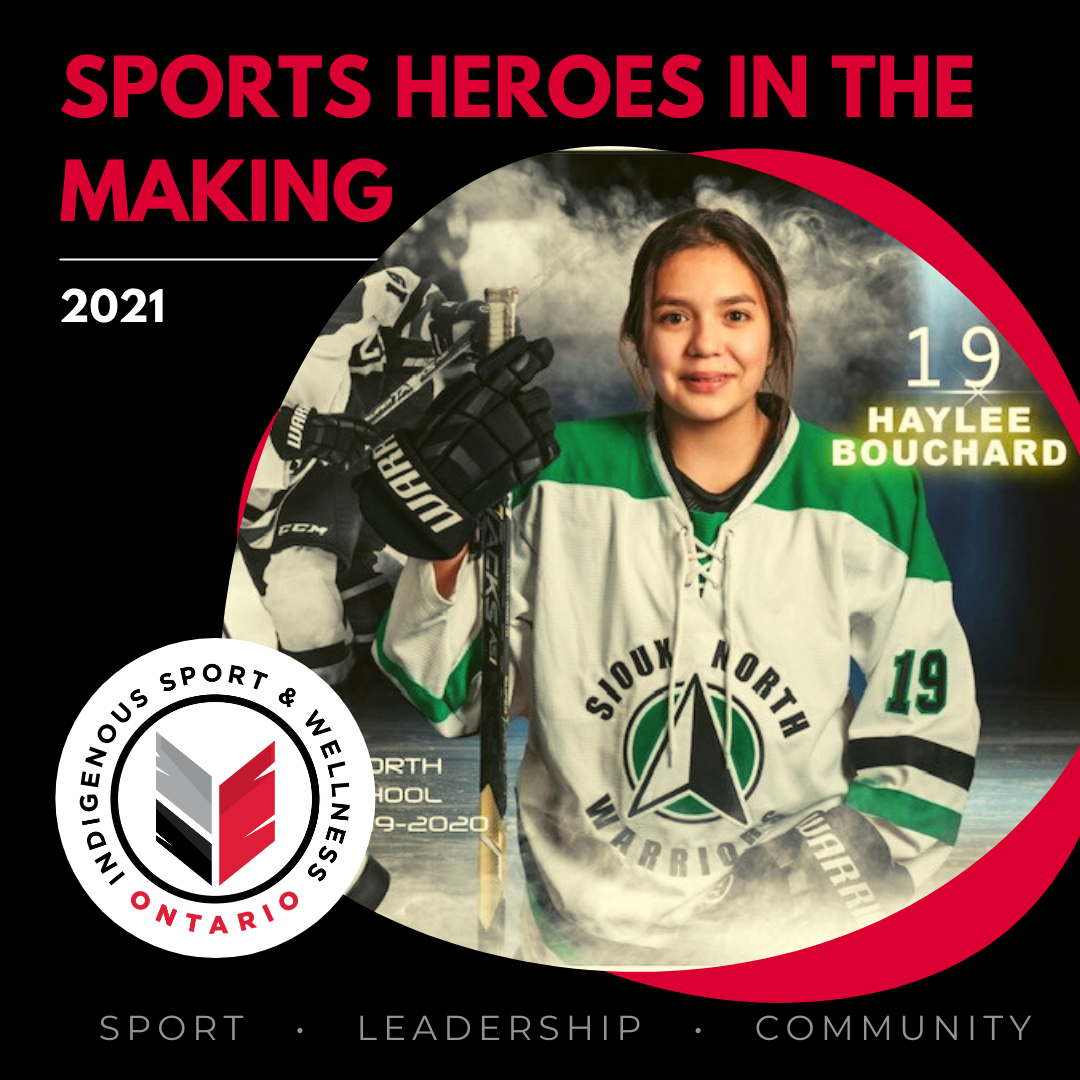 Haylee Bouchard
| | |
| --- | --- |
| Name: | Haylee Bouchard |
| FNMI community: | Gull Bay First Nation |
| Birth Year: | 2005 |
| Sport(s): | Hockey, basketball, volleyball, curling, soccer, golf, and badminton |
| Nominator: | Amanda Bergman |
Since a young age, sports have always come naturally to Haylee, she plays each sport with pride, passion, and heart. Haylee takes initiative to motivate her teammates, is willing to learn from her mistakes, and never gives up. She knows that patience, hard work, and determination are the keys to success.
Haylee is not only a talented athlete, but she is also very positive and supportive of her fellow teammates. She is humble, empathic, and respectful to all players, coaches, and officials. During games/practices Haylee always brings a positive attitude and hypes up others. Haylee wants everyone to feel included and always tries to help others out, whether it be by motivation or setting them up to take the winning shot.
Haylee is constantly putting others before herself and helping people in her community regardless of their situation. She gives back to her community by volunteering to help coach local minor sports, volunteering at day camps in the summer, picks up garbage around the community, and helps elders shop at the local grocery store. She is always willing to help anyone in need.
Haylee's sport hero is Carey Price, an Indigenous athlete who has overcome adversity and gives back to the First Nations communities.
"As her volleyball coach and the teacher representative for girl's hockey, I have been lucky to watch her grow and develop both on the court and on the ice. She has demonstrated extensive leadership qualities and is an extremely skilled athlete." – Coach