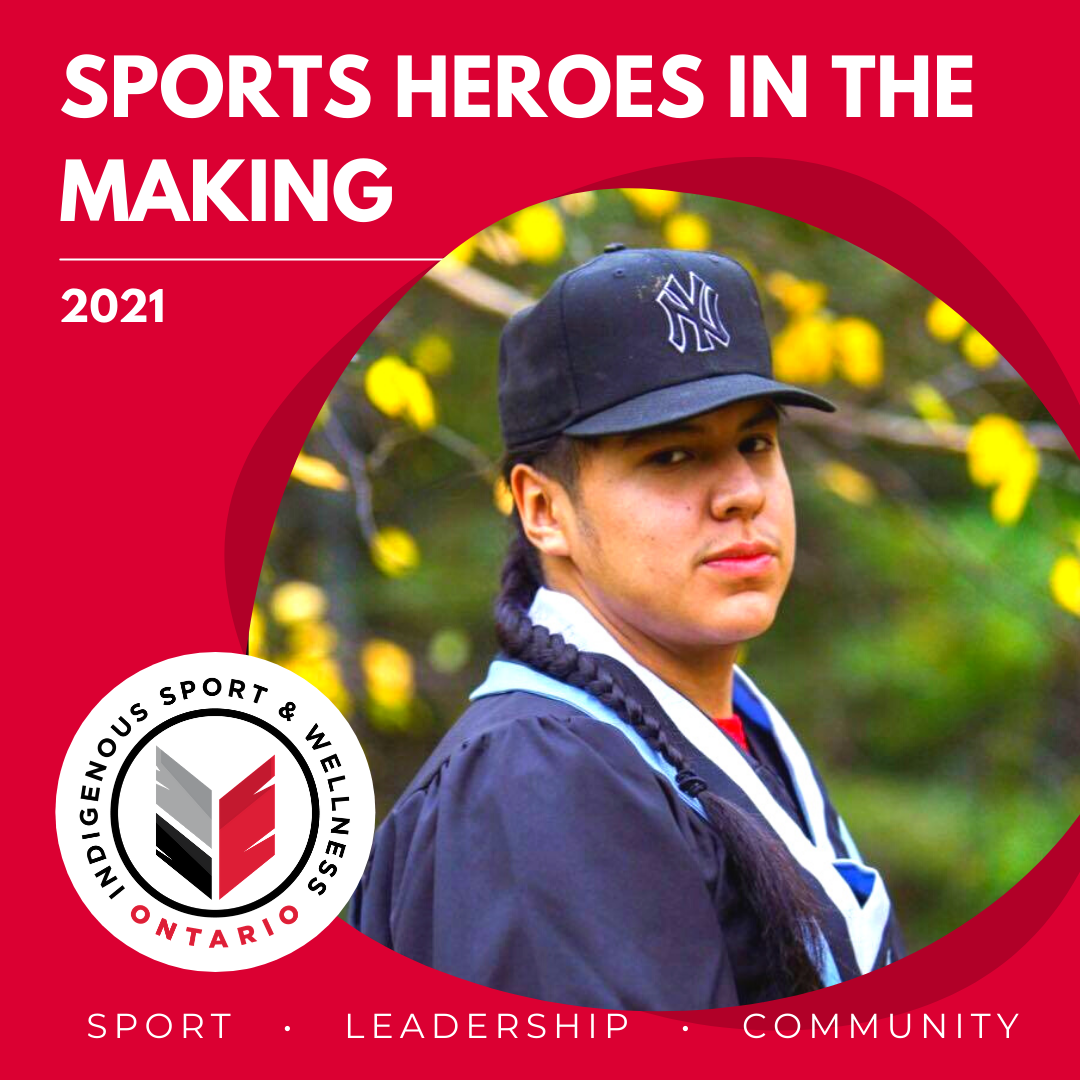 David Moskotaywenene
| | |
| --- | --- |
| Name: | David Moskotaywenene |
| FNMI community: | Bearskin Lake First Nation |
| Birth Year: | 2002 |
| Sport(s): | Hockey, football, weightlifting, and running |
| Nominator: | Ellen Moskotaywenene |
When David left the community to attend high school, he joined the Superior Collegiate High School football team and the Thunder Bay minor hockey team. He played football for two years. He was captain on his last hockey team in Thunder Bay and was given different awards every year in hockey.
David is Indigenous and plays sports to help him adapt to being outside of his community. He received various awards throughout all the years he played in football and hockey. Now he plays for Junior A Nipissing Lynx hockey team.
David was in the academic program at Superior Collegiate and graduated when he was 17-years-old. He enjoys playing sports both in the community and outside of the community. He plans to attend university in the future.
He has shown his peers and youth that by continuing his education, he was able to play sports that he loved and was able to gain experience in travelling and learning teamwork skills. By returning home to his community, he is sharing his experience with his friends and other youth.
David looks up to all the Indigenous athletes who have reached their goals and have had to overcome many obstacles to get to their goals.
"David is a band member of Bearskin Lake First Nation and is an excellent athlete and role model for our youth in the community. We, as a community, are very proud of David's accomplishments as a student and as an avid hockey player. He has been recruited to play Junior A hockey with Nipissing Lynx hockey team (2021-22)." –  Chief, Bearskin Lake First Nation