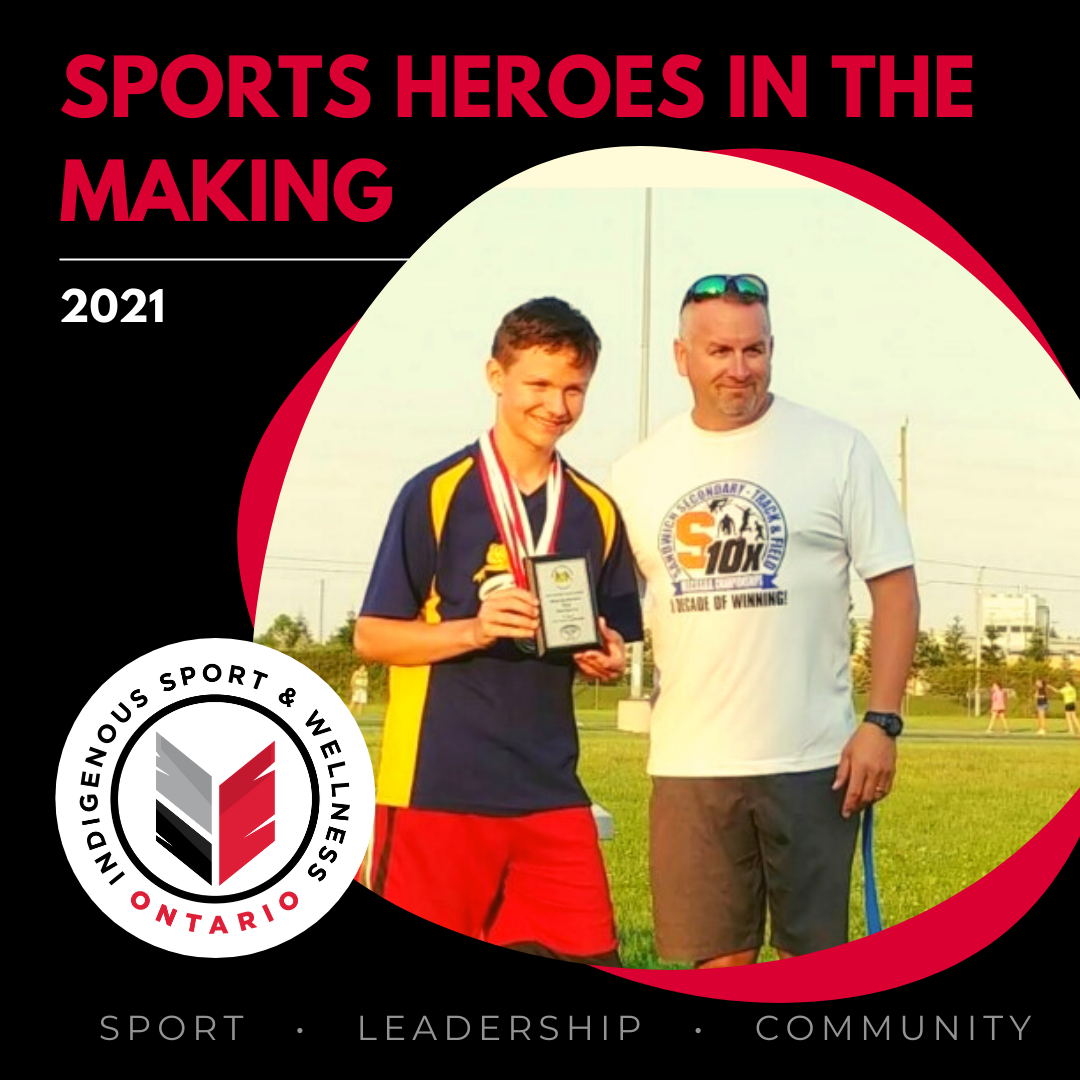 Tyler Wilson
| | |
| --- | --- |
| Name: | Tyler Wilson |
| FNMI community: | Caldwell First Nation |
| Birth Year: | 2005 |
| Sport(s): | Track and field, badminton, volleyball, basketball, cross country, and soccer |
| Nominator: | Louise Hillier |
Tyler is very competitive and excels in sports winning gold medals, even while dealing with an injury, he kept going until he finished.
Tyler is always willing to volunteer for the community and enjoys assisting with activities. Tyler volunteers at many events and helps set up and tear down when done. When he takes the initiative to start when no one else does, his younger siblings and other youth will jump right in to get things done quicker.
His track and field hero is Usain Bolt and his soccer hero is Cristiano Ronaldo. Both of these players inspire Tyler to push forward and make it seem easy to achieve his goals.  He finds them motivating.
"Tyler Wilson has been an active youth in the community for a few years now, since they moved to the area. Tyler is always cheerful and happy. When we have events, Tyler volunteers to assist in any way he can and is usually one if the last to leave at the end of the event. Tyler encourages his younger siblings to partake in events and they are always having fun playing and kicking the soccer balls around or even the balloons. He always makes everything look easy; he is a natural and fun to be around." – Administrative Service Manager