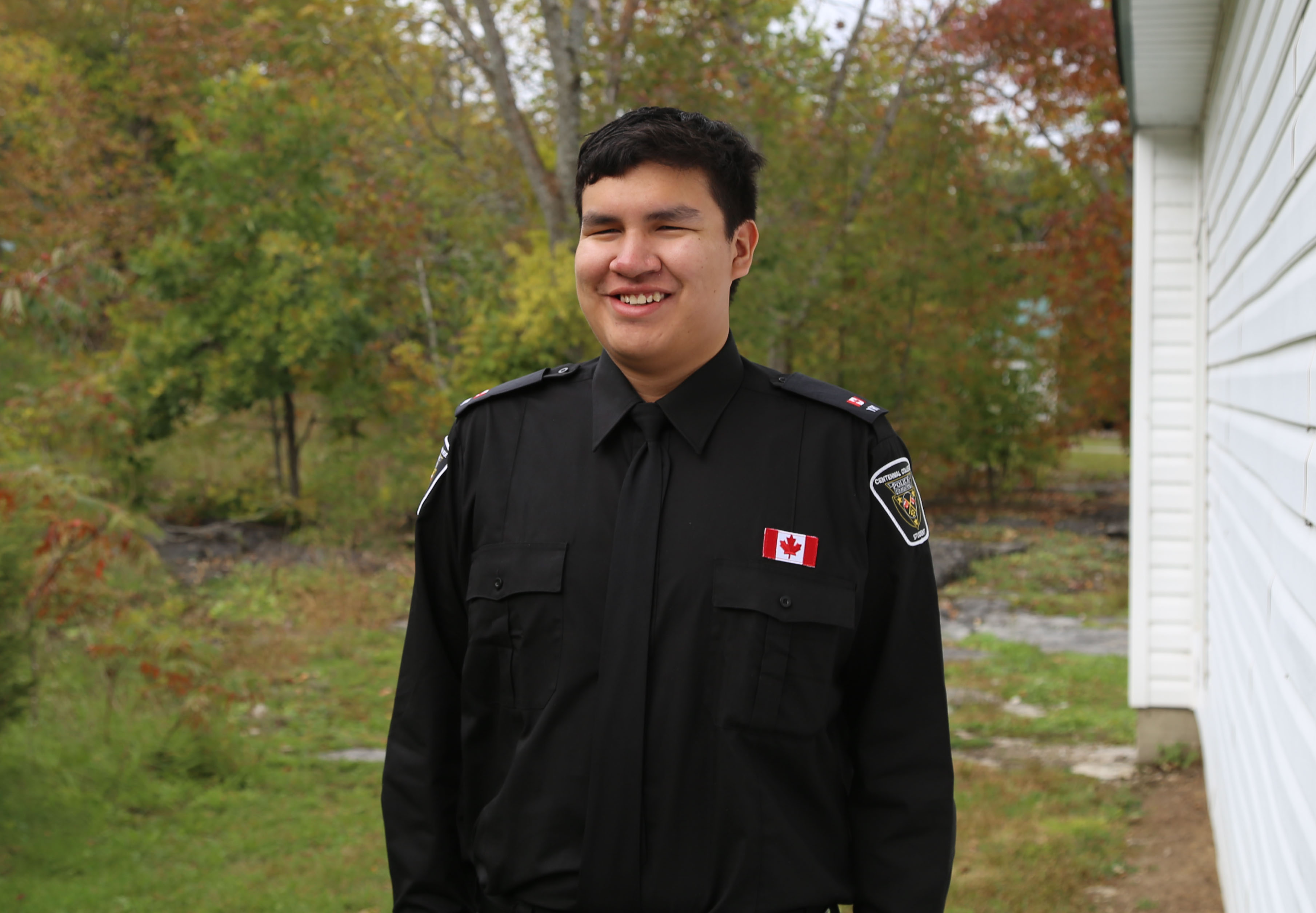 Standing Bear Youth Leader Giving Back Through Police Services
Standing Bear Student Leader Tanner Meekis looks forward to giving back to his community as a police officer one day.
The 18-year-old who is Oji-Cre from Sandy Lake First Nation grew up in Kenora, Ontario and is currently enrolled in the Police Foundations Course at Centennial College in Toronto.
Living off reservation for most of his life, Meekis says he didn't learn much about his Indigenous culture. Throughout his summer with Standing Bear, he was able to travel to Indigenous communities across Ontario and has gained a new understanding of what it means to have Indigenous heritage.
"I learned a lot about my Indigenous culture and traditions particularly through the elder's teachings," said Meekis. "Now I'm hoping to learn even more about my culture so I can teach my family and keep our traditions alive."
With plans to enter the tertiary police force in the Kenora Indigenous community, Meekis says the skills and teachings he's learning with Standing Bear have equipped him to better serve in the future.
"I've seen some issues going on in my community including homeless with Indigenous people," Meekis said. "Some of them may even be residential school survivors. That's why I want to give back because you never know how someone ended up where they are."
Meekis feels it is important for every youth to learn about culture through programs like Standing Bear to help to foster a sense of identity and purpose.
Author: Wendy-Ann Clarke
Standing Bear is a culturally grounded program developed by the Aboriginal Sport and Wellness Council of Ontario to strengthen individual and community wellness by empowering Indigenous youth in making positive change.