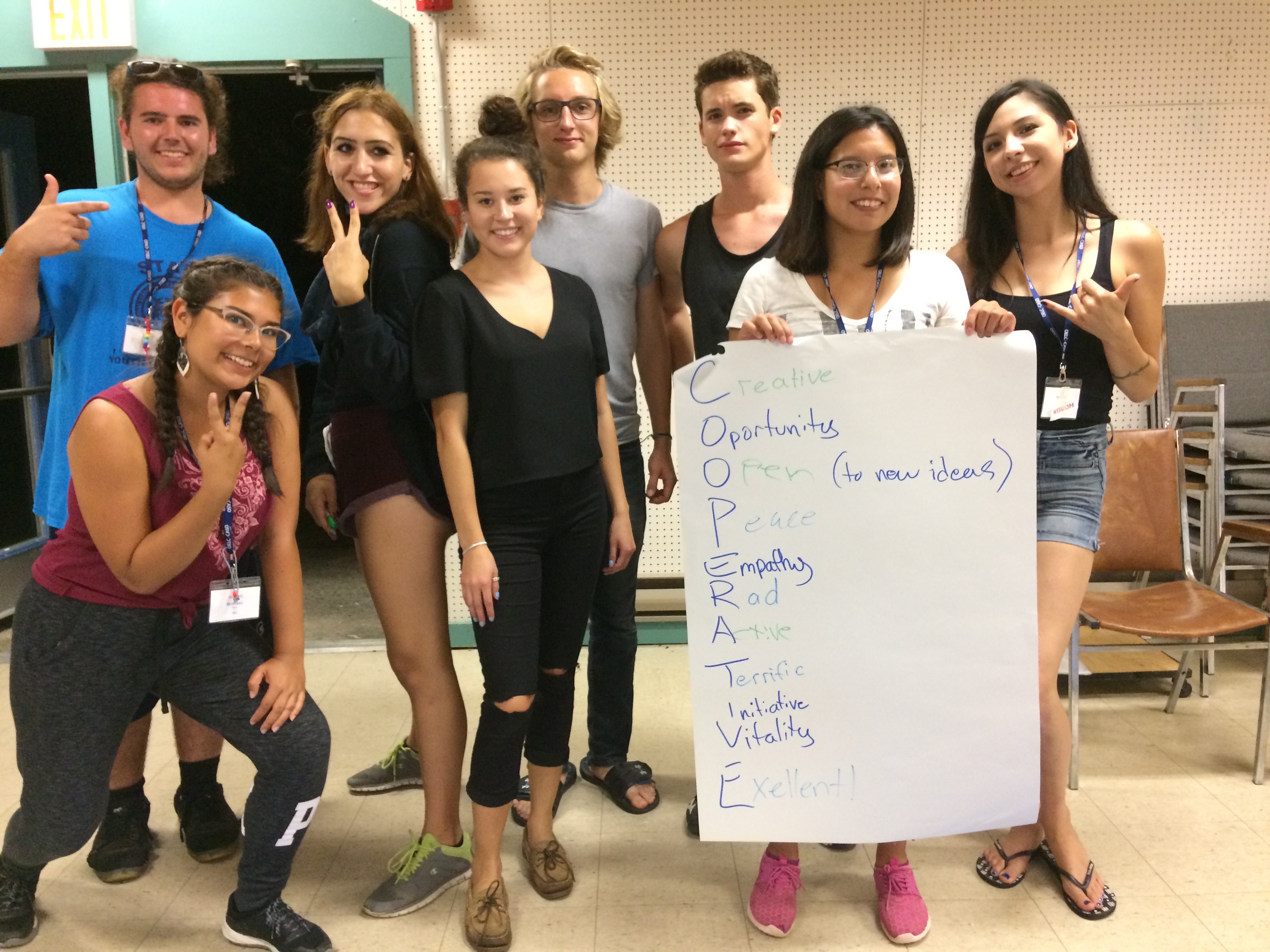 Building Confidence Through Self-love
Youth looking for a confidence boost at the Standing Bear Youth Leadership Camp in London, Ontario were in for a treat with Turtle Concepts featuring the upbeat Dave Jones' and his team.
With their witty and high energy presentation, they shared stories of their journey to positivity in the face of obstacles with humour, relatability and the kind of honesty that only comes with experience. Youth were left with smiles from ear to ear and an empowering message of self-worth that is sure to stay with them for years to come.
"Knowing that I come from the land, knowing my language, going to my ceremonies, going to church, all this stuff is what helped me to build confidence," Jones said. "It's mostly about your perspective and that comes from your heart. If you use your brain to make your heart better, it's crazy what can happen."
The Turtle Concepts team taught confidence not as something you are born with but as something you often have to train yourself to walk in every day. Regardless of where you come from, what you look like and what you have gone through, you are worthy to stand tall and stand strong.
"You know why people tell you to put your head up," asked Jones. "It's because when you put your head down it looks like you don't believe in yourself. Maybe there are times where you don't but tell yourself good stuff. Go to the mirror and say, 'You can do it', 'You're amazing', 'You've got a great smile', 'Your handsome'. It's called self-love and it's not wrong."
As the founder of Turtle Concepts, Jones has traveled the globe motivating, inspiring and building confidence in individuals through his, creative and interactive sessions, workshops, speeches, and retreats. His honest delivery that melds his strong traditional and cultural Indigenous roots with a contemporary message resonated with Standing Bear's Young Leaders.
"He was very funny and really positive," beamed a 14-year-old participant. "He taught us that confidence comes when you get used to things and get comfortable with yourself. That's a message I really related to."
Standing Bear is a culturally grounded program developed by the Aboriginal Sport and Wellness Council of Ontario to strengthen individual and community wellness by empowering Indigenous youth in making positive change.
Author: Wendy-Ann Clarke