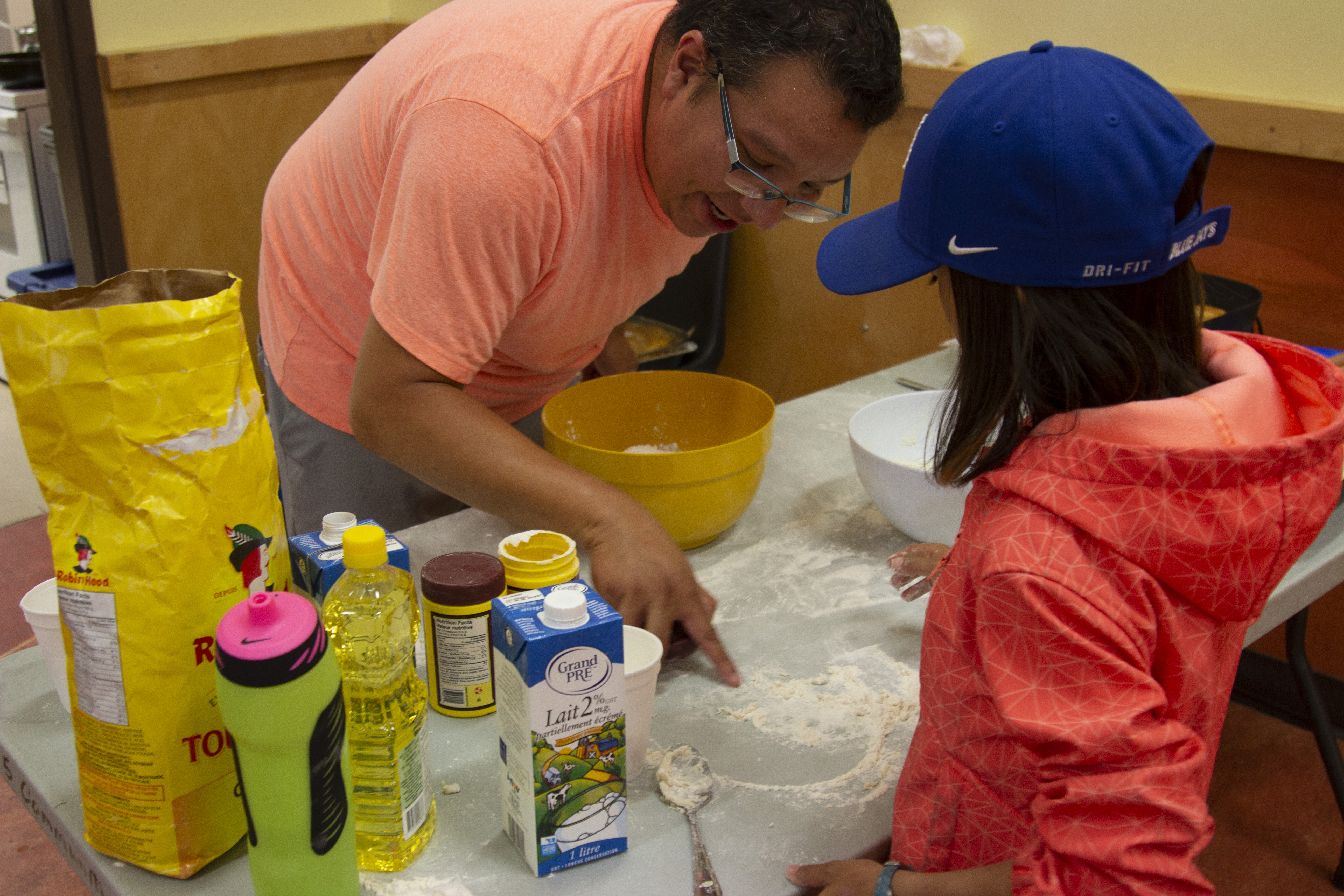 Cooking up Something Good for the Soul
Youth at the Standing Bear Leadership Camp in Fort Albany had no problem getting their hands dirty cooking up a delicious batch of fry bread with Standing Bear staff Peshaunquet Shognosh.
For Shognosh who is Anishinaabe First Nation from Walpole Island, the task runs deeper than mixing ingredients. He was passing down a recipe that has been passed down in his family for generations.
"It comes from The Trail of Tears which was a mass eviction of Indigenous people from the east coast of the United States in the 1800's," says Shognosh. "They were given only the worst ingredients to make the food on the journey. With ingenuity, the women took what they were given and made something tasty to feed their families. It was a dark moment in our history but out of it has come something special."
The bread is made with flour, salt, baking powder and one other special ingredient which Shognosh revealed to the youth in his teaching.
"There's this old adage that the secret ingredient is love and I think that it really is," says Shognosh.
"

I've learned that feelings and emotions can translate into what you're doing so if you're feeling love it goes directly into the food.
Author: Wendy-Ann Clarke
Standing Bear is a culturally grounded program developed by the Aboriginal Sport and Wellness Council of Ontario to strengthen individual and community wellness by empowering Indigenous youth in making positive change.