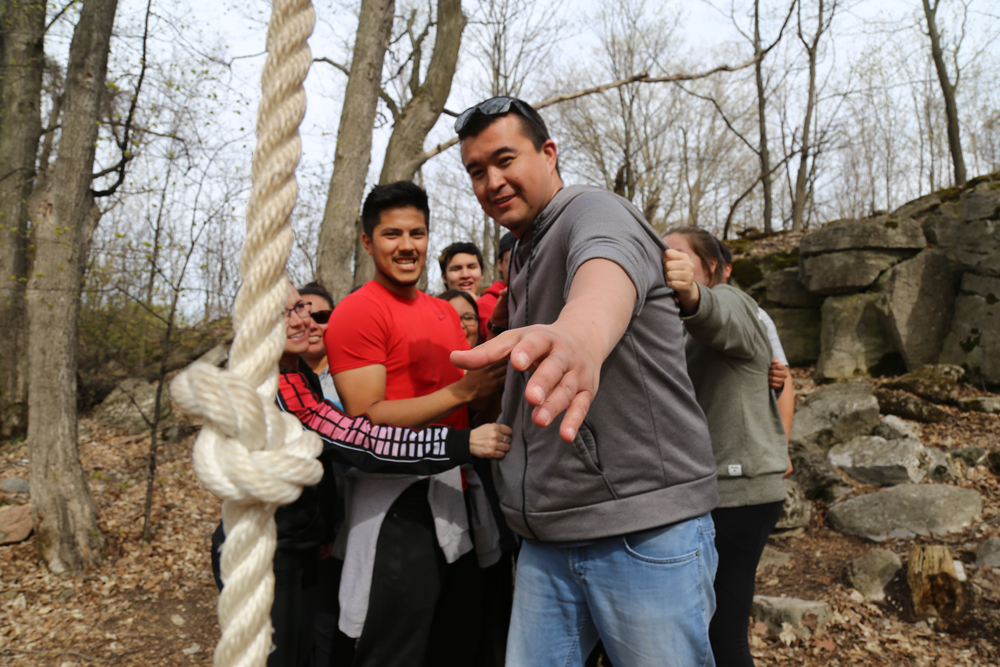 Building Your Way Up to Confidence
Youth at the Standing Bear Leadership Camp held at Western University had the opportunity to put their courage to the test while climbing the ropes at The Factory Indoor Adventure Park in London, Ontario.
After a week of growing and learning through an assortment of activities and dynamic guest speakers, the youth had the chance to reach higher heights in determination and tenacity while suspended meters in the air.
"I climbed all the way to the top of the ropes course," said Natasha, a youth participant of Metis and Ojibwe descent. "I found more confidence by just having fun, meeting people and focusing on the positive."
At The Factory, participants were given helmets, harnesses and a crash course on how to make their way through the obstacle course.
With the support of the Standing Bear leadership staff, youth reported feeling a great sense of accomplishment after the excursion.
Kane, a participant from Chippewa and Thames says he learned a lot about ways to stay motivated and express himself more through his time at Camp. He described his experience at The Factory as a "highlight" in a week filled with fun and empowering activities.
"I only got to the first level but I left feeling a lot more confident," he said. "Just the adrenaline of trying made me feel like I could do anything."
Author: Wendy-Ann Clarke