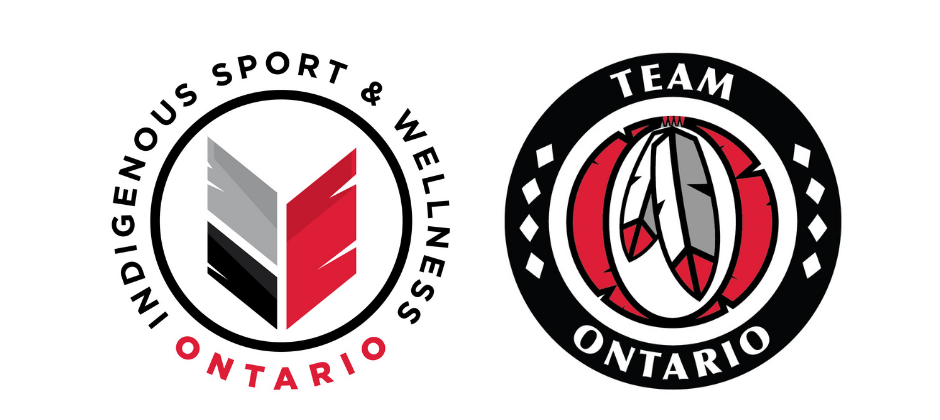 TEAM ONTARIO ON THE WAY TO NAIG 2023
TEAM ONTARIO ATHLETES READY TO SHOWCASE CULTURE, TALENT, SPORTSMANSHIP AFTER UNPARALLELED PREPARATIONS FOR 10th NORTH AMERICAN INDIGENOUS GAMES
Mississauga, Ontario – July 14, 2023 — Indigenous Sport and Wellness Ontario (ISWO) proudly announces the incredible achievements and unwavering dedication of the athletes comprised of Indigenous communities and nations from across Ontario who will be representing Indigenous Team Ontario at the highly anticipated 10th North American Indigenous Games, scheduled to take place in Halifax, NS from July 15-23, 2023. With an impressive year of rigorous training and coordination, both the athletes and ISWO have tirelessly worked towards ensuring a successful and memorable event, deeply rooted in cultural significance.
The North American Indigenous Games hold a profound cultural significance for Indigenous peoples across the continent. They serve as a powerful platform for Indigenous youth to embrace and celebrate their heritage through sport, while also fostering a sense of unity and pride within their communities. NAIG encourages the preservation and promotion of Indigenous languages, traditions, and cultural practices, empowering participants to embrace their identity and build meaningful connections with other Indigenous athletes.
The journey leading up to this historic occasion has been filled with unparalleled determination from the athletes. Over the past year, these exceptional individuals have demonstrated an unwavering commitment to their sport, pushing the boundaries of their abilities to reach peak performance. Their tireless efforts and countless hours of training reflect not only their remarkable skills but also their passion for representing their Indigenous heritage on a global platform.
Each athlete's remarkable journey has been a testament to their resilience, as they overcame numerous obstacles and challenges throughout the past year, including the postponement of the games in 2020. Through tryouts and training, Team Ontario's athletes have consistently showcased the values of culture, teamwork, leadership, and sportsmanship, embodying the true spirit of the North American Indigenous Games.
With the support of the Ministry of Tourism, Culture, and Sport, ISWO has been working diligently to ensure that Indigenous Team Ontario is equipped with all the necessary resources and support to succeed at the 10th North American Indigenous Games. From organizing tryouts and training opportunities to coordinating logistics, ISWO has left no stone unturned in its commitment to providing a world-class experience for the athletes.
"Sport contributes to better health, community pride, and stronger economies. Our government is proud to champion participation in sport and recreation activities across the province," said Neil Lumsden, Minister of Tourism, Culture and Sport. "Participation in these Games is a life-changing opportunity for Ontario's Indigenous youth. Best wishes to Team Ontario at the 2023 NAIG." 
ISWO acknowledges the dedication of the coaching staff, volunteers, and supporters cannot be overstated. Their unwavering support and tireless efforts have played a pivotal role in shaping the success of Team Ontario and have further reinforced ISWO's commitment to advancing Indigenous sport and wellness in Ontario.
As the athletes gear up to represent their communities, traditions, and cultural heritage, Indigenous Sport and Wellness Ontario invites the media and the public to join us in recognizing and celebrating the remarkable achievements of Team Ontario. Their journey exemplifies the power of sport to uplift individuals and communities, promoting cultural pride, personal growth, and resilience.
ISWO expresses its deepest gratitude to all sponsors, partners, and individuals who have contributed to the success of Team Ontario. Together, we are making a difference, fostering a legacy of Indigenous excellence, and promoting healthy, active lifestyles among Indigenous youth.
Acknowledgment:
ISWO honours the traditional lands and homelands of all Indigenous Peoples and communities across the province of Ontario, including First Nations, Inuit, and Métis living both on and off reserve, in rural and urban communities.
For further information, media inquiries, or interview requests, please contact:
Dustin Peltier
Manager of Marketing & Communications
About Indigenous Sport and Wellness Ontario (ISWO):
Indigenous Sport and Wellness Ontario (ISWO) is a province-wide, Indigenous-led, not-for-profit organization dedicated to the promotion of sport, recreation, and wellness in Indigenous communities across Ontario. Through collaborative partnerships and culturally relevant programming, ISWO strives to enhance the quality of life for Indigenous peoples by supporting healthy, active lifestyles and empowering Indigenous youth. Learn more at www.iswo.ca.