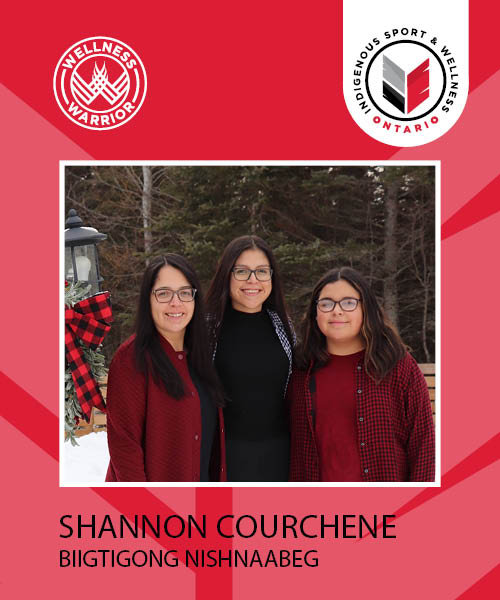 Shannon Courchene
Q: What is the role of sport/physical activity in your life? 
I definitely need to incorporate more physical activity into my daily lifestyle. It took some time to build myself up to a point where I could focus on my physical well being. I have two daughters who need me around for a long time.
Q: How do you define wellness? 
Trying your best each day to live a balances lifestyle; spiritually, emotionally, mentally andphysically. It is all about balance.
Q: What are the things you do each day that make you a 'Wellness Warrior'? 
I get up every day and raise two daughters on my own, with the idea of creating intergenerational healing and stopping the cycle of intergenerational trauma. To be successful physically we had to build ourselves up in other places. I am an outreach worker.
Q: Who or what is your inspiration?
Working towards my bachelor Indigenous social work through Laurentian.
My kids
My 6 sisters
My parents
We beat the odds everyday with a lot of hard work