Nichole Davey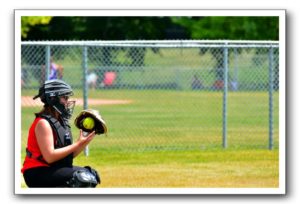 Sge:no / She:kon / Hello. My name is Nichole Davey, and I was born and raised on Six Nations of the Grand River where sport has been and always will be an integral part of my life whether that be competing, coaching, managing, or volunteering. Growing up, I participated in many different sports, including; track and field, figure skating, volleyball, swimming, golf, and most significant to me – softball. I played softball on the reserve while simultaneously helping my dad run our minor softball association. I represented Team Ontario at the 2014 North American Indigenous Games in Regina Saskatchewan where we came home with the U16 softball bronze medal.  My life revolves around sport, if I'm not playing, coaching, or spectating I'm organizing or volunteering for sports events.  I'm always ready to talk about what is happening anywhere in the sports world, especially when it comes to my favorite teams. If there is a Leafs, Raptors, or Jays game on it's a good bet that I'm watching it or know exactly what's going on. I also enjoy spending as much time as I can in my busy schedule spending time with my friends and family.
Nichole is part of the 2019 ISWO Summer Staff Team and says,
"While working with ISWO last summer organizing MIG2018 I got to see firsthand all the other amazing things that ISWO does including Standing Bear, Multi-Sport Camps, selecting and managing Team Ontario for events such as NAHC and NAIG, as well as hosting sport invitationals and master's events. What is most exciting for me is all the other work we do here to ensure we are providing all indigenous people in Ontario with the opportunity to experience sport and wellness. Shrinking the gap between the mainstream and indigenous sport pathways has always been a passion of mine and to be given the opportunity here at ISWO is very exciting for me. I also believe in the group of people we have here at ISWO who from top to bottom all have the same vision, which made my decision to come back much easier. I hope to be able to utilize my experiences coming through the indigenous sport system and my understanding of the mainstream systems to work on developing strategies to provide more opportunities for our people to excel in sport as well as help them find their way to being active for life. Now that NAIG2020 is fast approaching I also hope to use my experiences at NAIG2014 and NAIG2017 to help build the Team Ontario we send to Halifax Nova Scotia next July. I look forward to going to as many stops along our Sport Development Tour this summer and meeting as many potential Team Ontario athletes for NAIG2020 as I can."
School/Program
"My love of sport in all its shapes and forms lead me to Brock University, where I am currently studying Sport Management. Although I love my school and the entire sport management department at Brock, I am excited about what opportunities lie ahead once I complete my bachelor's degree in December of this year. While at school I've always looked for opportunities to talk about indigenous sport, culture, and history in assignments, lectures, and in everyday conversations in hopes of providing an Indigenous perspective to everyday aspects of life that most people may have never considered. It was through school that I was reconnected with ISWO (then ASWCO) in a volunteer role at the 2017 NAIG in Toronto, and in 2018 I was given another opportunity as the volunteer coordinator for the inaugural Masters Indigenous Games."
What is the role of sport/physical activity in your life?
Sport has always been an integral part of my life. I have watched and been a fan of sport at all levels from grassroots to professional athletes and Olympians for as long as I can remember hoping to one day be on that same stage. As a kid, I tried every sport possible in school and competed in athletics and most importantly softball more competitively. I won an All-Ontario championship in softball at age 14 and went on to win a bronze medal at the 2014 North American Indigenous Games at 16. Once I aged out of youth sports, I continued to stay involved in sport via coaching and volunteering my time at other sports events. My love for sport lead me to Brock University's Sport Management program where I am currently in my 4th and final year of my bachelor's degree.
How do you define wellness?
Wellness is unique to each individual, and as such wellness for me will vary compared to someone else. Overall wellness is partaking in activities and/or engaging with people that bring positive energy into your life so that you can live your best life. Identifying what makes you happy is a journey, and along the way, you will realize that everyone has bad days or things in their life that make them sad or angry or down but finding activities and/or people that help you handle those stressors is what wellness is truly about. Throughout my life sport and physical activity always made my day better which is why I took every fitness and phys-ed class my high school offered and would go to my softball games/practices when I got home from school. Although sport is my wellness, it might not be everyone's – cooking meals or playing an instrument might be what someone else's version of their best life and that is okay because wellness is unique to each individual.
What are the things you do each day that make you a 'Wellness Warrior'?
Even though I am not competing anymore I am still involved in sport in multiple different ways. As an athlete, I learned a lot about health and nutrition along with general and sport-specific fitness and drills. As much as possible I try to share this information with the people closest to me which may help them along their wellness journey.
I also understand that as an indigenous woman from a reserve, I have a unique perspective on sport and life in general than most of my peers at school or people I meet in everyday encounters. Knowing this I always am willing to share my perspectives as well as educate my non-indigenous peers about our culture, history, and societal issues at large. When I share these insights people often become more aware of and interested in our culture because of this first-hand insight into the indigenous perspective that isn't often portrayed to the public.
Who or what is your inspiration?
I've always loved the quote "be the person you needed when you were a kid" and I try to do that as much as possible. Growing up on a reserve and being indigenous isn't always easy, and as young athletes, we have many more hurdles to jump through than our non-indigenous counterparts. Recognizing this and having come up through the indigenous sport pathway, I know that i can stand as a resource for young indigenous athletes and share my story which may help youth on their own athletic journeys. That being said I am inspired by all the young indigenous athletes who are pushing through all those barriers we as indigenous people face because I know how challenging that can be. I also want to use my experience as an indigenous athlete combined with my understanding of mainstream sport to find ways to reduce some of the barriers our indigenous youth face in accessing and succeeding in sport so that someday we will be able to see even more indigenous athletes competing at big stage events.