MIKE AUKSI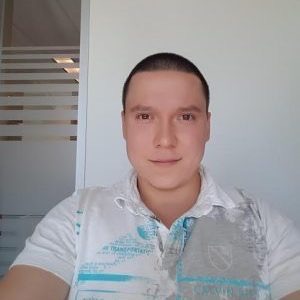 Mike Auksi (Ojibway-Estonian) is currently the Coordinator of Education, Culture and Wellness Programs at the Waakebiness-Bryce Institute for Indigenous Health, Dalla Lana School of Public Health at the University of Toronto. In sport, he was truly blessed to play hockey for the Lac Seul First Nation Eagles, as well as the University of Toronto Varsity Blues and Ryerson University Rams. Most recently, Mike's lifelong dream came true as he represented Team Estonia at the 2018 IIHF Pyeongchang Olympic Qualification Games.
What is the role of sport/physical activity in your life?
Being active has always been my favourite lifestyle. When my mood may be dipping, I can generally lean on exercising or playing hockey to pick myself up. That said, over the years I've learned how to not reply on sport or exercise to make me happy. Ultimately, my own personal life balance consists of physical activity, family and friend time, work, good rest, and good eats. Every Monday, I attend a class at Ryerson University called the "Ultimate Workout". It's a circuit training style class and I honestly don't go for any other reason than the social and endorphin rush it provides. I love that after-burn feeling when time slows down and I can just relax for the rest of the night.
How do you define wellness?
I would define wellness as living one's best life. I've spent a lot of time reflecting on my own personal sense of optimal wellness and for the longest time it has eluded me. I feel like I'm closer than I've ever been in that I am making way more good reads on a daily basis. For instance, I'm getting to sleep earlier, drinking lots of water, eating mostly whole foods, and I'm keeping my living and work space rather tidy. It all adds up in the end and allows me to function with a clear mind and spirit. Part of my great challenge was my athlete-life transition. For example, when I decided I was going to stop dedicating my life to playing hockey, I experienced a very disorienting sense of both relief and loss. I no longer had to train to be good, yet I missed the main driving force in my life. Today, I am truly happy and thanbkful for all the magic that has surrounded my life. I'm going to workout tonight because I want my mobility to be sharp for a golf swing lesson three days from now. It's kind of like flossing your teeth furiously leading up to a trip to the dentist!
What are the things you do each day that make you a 'Wellness Warrior'?
My big thing is spreading good vibes. I like to let people know how much I appreciate their presence in my life. I walk around with a smile on my face and do my best to support others. On social media, I like to post videos of me playing hockey so people can hopefully see how happy I am flipping that puck around and how I express myself through sport. In general, I just try to be a beacon of positive energy.
Who or what is your inspiration?
My parents, of course, are huge sources of inspiration for me. They're so kind, smart, and they never gave up on me. But my all-time source of inspiration has to be the Indigenous community as a whole. I remember helping coach Aboriginal Team Ontario at the National Aboriginal Hockey Championships in 2013 in Kahnawake. They emptied the tank, just falling short with the silver in a great game versus Team British-Columbia. I just remember thinking to myself that I was going to keep playing, not just for me, but for future generations. Like, if I can accomplish my athletic dreams in my mid-thirties, then young people can do anything. Amazingly, ten years before playing in the 2015 World HockeyChampionships for Team Estonia, I had written this down as a goal of mine. I also included why I was going to do this. My reason was simply to inspire Indigenous young people. Our way is so beautiful because it goes all ways and is cyclical. Now I have been given the gift of being able to give back all that I learned.