ISWO ANNOUNCES SPORT FOR SOCIAL DEVELOPMENT (SSDIC) FUNDING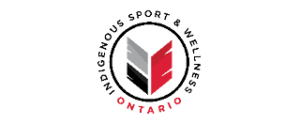 ISWO ANNOUNCES FEDERAL FUNDING TO SUPPORT INDIGENOUS YOUTH AND COMMUNITIES THROUGH THE 'SPORT FOR SOCIAL DEVELOPMENT' INITIATIVE
The funding will create additional opportunities for Indigenous Peoples to participate in sport, with the aim of creating positive social and community impacts for overall wellbeing.
Ottawa – November 22, 2019 – Indigenous Sport & Wellness Ontario (ISWO) announced Friday at the Odawa Native Friendship Centre, the receipt of federal funding in the amount of more than $1 million over two years to support increased sport opportunities for Indigenous Peoples, through the Sport for Social Development in Indigenous Communities (SSDIC) initiative. The portion allocated to ISWO, is part of a larger contribution of $47.5 million over five years to expand sport and physical activity programming in Indigenous communities in Canada.
The SSDIC initiative, a component of the Sport Support Program, funds eligible organizations to deliver sport for social development projects in Indigenous communities in Canada. The SSDIC offers a flexible program that can be tailored to address the self-identified social objectives of individual Indigenous communities and is defined as the use of sport for social development for the purpose of achieving targeted social outcomes. The SSDIC initiative is a response to the Truth and Reconciliation Commission of Canada's Calls to Action, which identified four key social development needs of Indigenous communities. Those needs form the specific targeted social outcomes of the SSDIC component and include: improved health, education, and employability; and the reduction of at-risk behaviour.
The SSDIC funding is divided into two streams: stream one is reserved for established provincial/territorial Aboriginal sport bodies (such as ISWO); and stream two is open to Indigenous governments, Indigenous communities and other not-for-profit Indigenous and non‑Indigenous delivery organizations collaborating with an Indigenous organization(s).
"The SSDIC funding provided by the Government of Canada, is an important mechanism in beginning to answer the Calls to Action outlined in the TRC, in relation to sport, physical activity, and individual and community wellness" says Marc Laliberte, President of Indigenous Sport & Wellness Ontario. "Indigenous Peoples need opportunities to live full and healthy lives, through programs and initiatives that are built on Indigenous perspectives of individual and community wellbeing. Indigenous Peoples have a wealth of traditional knowledge and cultural practices that aim to support the whole individual, the community and mother earth; this funding is a step forward for Indigenous youth and communities to work towards healing, in a positive, life-affirming way."
For ISWO, the designated Provincial/Territorial Aboriginal Sport Body (P/TASB) for Ontario, the funding received will go towards supporting four key projects and increasing the capacity to deliver sport opportunities across the entire province of Ontario – a mandate as large as the size of the province and the diversity of Indigenous Peoples and communities located within it.
More specifically, the funding will see additional support for: ISWO's landmark Standing Bear Youth Leadership Program, with a focus on traditional Indigenous knowledge (including an emphasis on Indigenous languages), land-based learning, employment and life skills, post-secondary education and of course, sport pathways; increased sport opportunities and supports for Indigenous women and girls; a water safety and swim program for remote Indigenous communities; and the development and launch of a 'Well Nation' program featuring tangible resources, education materials and guides to help with physical literacy, sport specific program development and training, an Indigenous fitness certification program, a 'Well Nation' app, with information about traditional Indigenous foods, recipes, videos from elders, a fitness tracker and exercise builder, and additional support for ISWO's 'Wellness Warrior' campaign, which celebrates Indigenous ways of wellness.
ISWO will be working with First Nations, Metis and Inuit communities, municipalities and sport organizations across Ontario to deliver the projects outlined in the funding agreement and looks forward to announcing more details as they become available.
Indigenous Sport & Wellness Ontario (ISWO) Quick Facts:
ISWO is the designated Provincial/Territorial Aboriginal Sport Body (P/TASB) for the province of Ontario, primarily funded through the Ministry of Tourism, Culture and Sport.
ISWO serves all Indigenous Peoples and communities across Ontario, including First Nations, Inuit and Métis, living on and off-reserve, in rural and urban settings, encompassing more than 350,000 Indigenous Peoples in the province.
ISWO promotes and creates opportunities for participation in sport and cultural activities that promote wellness and positive lifestyles for Indigenous Peoples across Ontario.
ISWO provides opportunities for physical literacy and competitive sport skill development and training by creating sport development pathways, designed specifically for Indigenous youth.
ISWO is recognized by the Aboriginal Sport Circle (ASC) and the North American Indigenous Games Council, and is the designated sport body for the development, selection and management of Team Ontario, which participates in the National Aboriginal Hockey Championships (NAHC) and North American Indigenous Games (NAIG).
For more information about ISWO, visit iswo.ca.
###
Acknowledgement
ISWO honours the traditional lands and homelands of all Indigenous Peoples and communities across the province of Ontario, including First Nations, Inuit and Métis living both on and off reserve, in rural and urban communities.
Contact Information:
Indigenous Sport & Wellness Ontario (ISWO)
Kylie Thompson, Communications and Media Coordinator