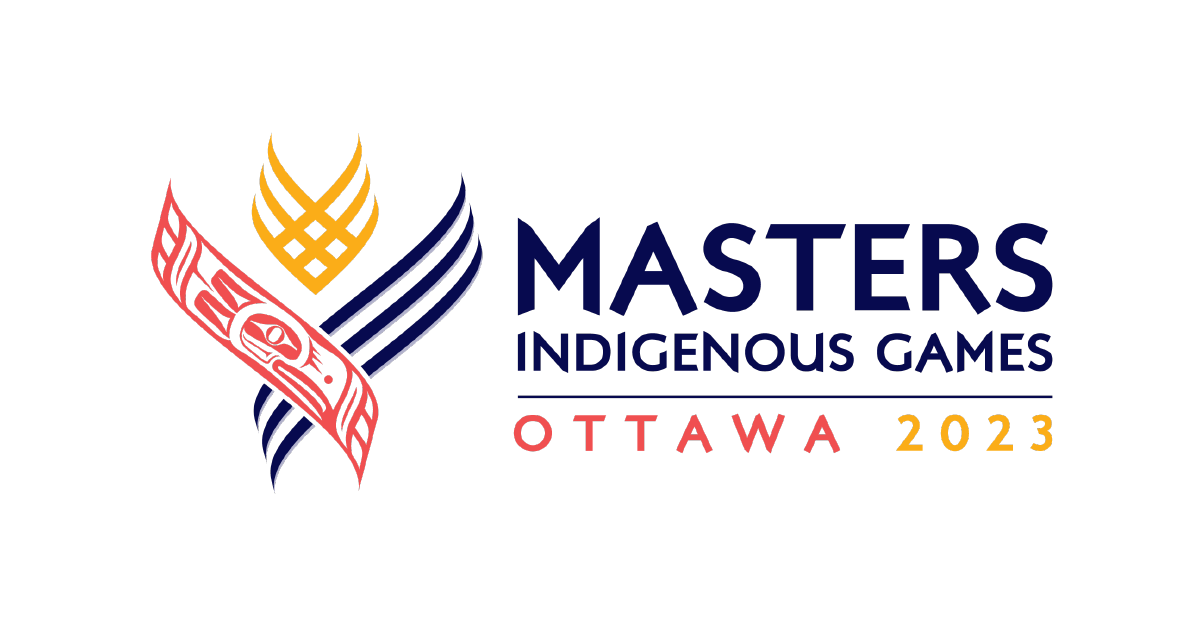 GET READY, REGISTRATION IS NOW OPEN FOR THE 2023 MASTERS INDIGENOUS GAMES
The Masters Indigenous Games are back with an exciting line up of sport competition, cultural experiences and more. Individuals and teams can start registering for the biennial Indigenous sport and cultural event, taking place in Ottawa next August.
Algonquin Territory – Ottawa, Ontario – December 20, 2022 – Organizers of the 2023 Masters Indigenous Games (MIG), in partnership with the Algonquins of Pikwakanagan First Nation, the City of Ottawa and Ottawa Tourism, are excited to announce that registration is now open for individuals and teams wishing to compete.
The 2023 MIG will be held from August 24-27, 2023 in Ottawa on the traditional and unceded territory of the Algonquin Anishinaabe people, who have inhabited the lands from time immemorial. The four-day sport and cultural event will be a celebration of athletic ability, with 1500 Indigenous athletes from around the world expected to compete across six different sports: athletics (track & field and cross country), basketball, canoe/kayak, golf, lacrosse, and volleyball. 
"We're beyond thrilled to be hosting this event next August on Algonquin territory in Canada's capital city," says Marc Laliberte, President of Indigenous Sport & Wellness Ontario and Chair of the Games. "The MIG presents an incredible opportunity for Indigenous athletes to celebrate their unique histories and cultures, while competing against their peers on a global stage. We're excited to be offering both lacrosse and canoe/kayak for sport competition – these are traditional Indigenous sports that have a special place in our history and culture – and it's important to recognize that in a meaningful way. There's really nothing quite like the MIG; people have been waiting for this event, and the level of interest and excitement is truly palpable."
Visitors and local residents, will also be able to immerse themselves in a spectacular showcase of local, regional, and global Indigenous culture and sports at the MIG Cultural Festival. Open August 25-27, this family-friendly festival will be located at the world-class Lansdowne Park (TD Place) on the Great Lawn, a 5 to 10-minute drive between most of the sporting venues. The festival is free, open to the public, and will feature traditional Indigenous sport demonstrations, engaging cultural performances, food trucks, a vendors' village with Indigenous handcrafts, and much more. 
Athletes are encouraged to register early and take advantage of special pricing and discounted group rates at host hotels. The Opening Gala, which will take place on the evening of Thursday, August 24, will be a ticketed event, featuring award-winning Indigenous artists, incredible cuisine and the opportunity to mix and mingle with fellow athletes, in a world-class breathtaking setting. For now, the 2023 MIG organizing committee is keeping the venue location a secret, but is expected to announce more details in the coming weeks. 
For more information or to register for the 2023 MIG, please visit www.mastersindigenousgames.com. 
About the Masters Indigenous Games:
The Masters Indigenous Games were founded by Indigenous Sport & Wellness Ontario (ISWO) to meet the growing need for competitive sport for the aging population. The Games encourage mature individuals to be active, with the awareness that competitive sport can continue throughout life, contributing to increased health and wellness. The inaugural MIG took place in Toronto, Ontario from July 12-15, 2018, providing an opportunity for Indigenous adults worldwide to engage in sport competition with their peers.
Masters Indigenous Games Quick Facts:
Participation in sport competitions is for Indigenous adults aged 19 years and over.
There are no qualifiers; teams do not have to be part of any clubs or associations to register.
If you are unable to get a full team together, individuals can register for a team sport and will be placed on a team if space is available.
The final deadline for submitting rosters is June 14, 2023. If your final team roster is not submitted by this time, there is no guarantee of availability of space. All individuals on the team must have also completed their registration and paid their registration fees to be considered.
###
Acknowledgement:
ISWO honours the traditional lands and homelands of all Indigenous Peoples and communities across the province of Ontario, including First Nations, Inuit and Métis living both on and off reserve, in rural and urban communities. 
Contact Information: 
Abby Shirazi
Director of Marketing and Communications
abidahshirazi@gmail.com