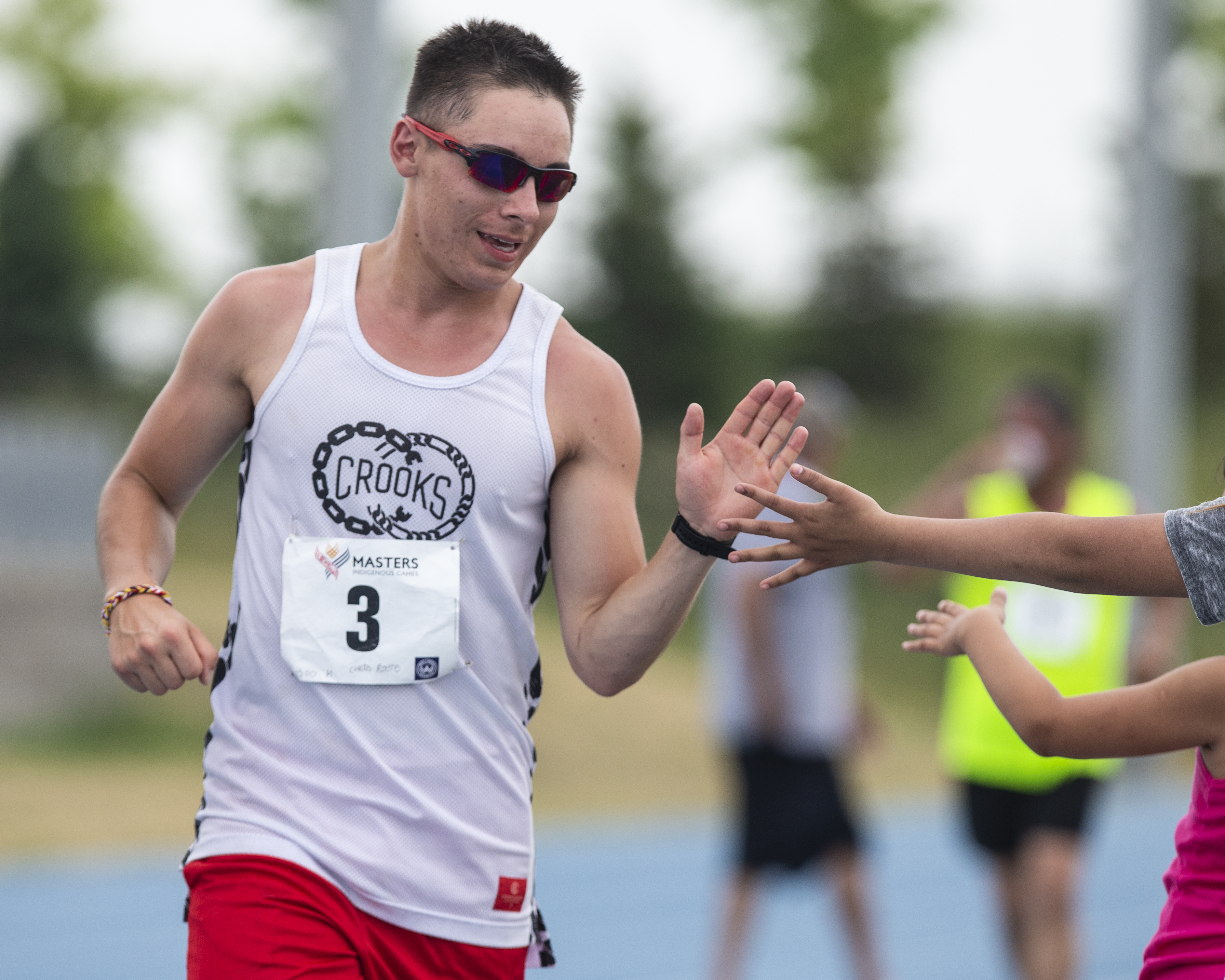 Curtis Roote
Saugeen First Nation #29
What is the role of sport/physical activity in your life?
I believe sports and physical activity is so important from a young age.  Whether we realize it or not, we learn so much from them.  It helps shape our character and helps develop good habits when done right.  What I mean by that is, the habits that we have towards sports growing up; often play a role in other aspects in life.  For example, if we show up to practices/games on time, we may become more likely to do so in a workplace.  Or, if we are consistent and invest more time and effort into sports, we may become more likely to do so in our education.  Furthermore, if we remain positive in sports, regardless of the circumstances, we may become more likely to do so when faced with challenges in life.  This is why our peers, parents and coaches have such an important role when it comes to sports because, as crazy as it may sound; I believe it's very evident that it can shape the lives of the future generations.
How do you define wellness?
I believe there are three layers of wellness that are all intertwined in one way or another; physical, mental and spiritual.  If you lack in one, it may affect another.  For example, I find those who are more physically active have a higher self-esteem and are generally happier people.  However, I find those who aren't as spiritual sometimes have trouble finding peace and purpose within their lives, even if they are physically active. With that being said, I believe wellness is the balance of all three.
What are the things you do each day that make you a 'Wellness Warrior'?
I try to be active whenever presented with an opportunity.  I am an assistant coach for a men's fastball team, as well as a player on two separate teams in different leagues.  Each year, I also travel to compete in various tournaments, including the All Ontario Native Fastball Championships and the Native Canadian Fastball Championships.  On a recreational level, during the winter months on a weekly basis, I host men's ball hockey while encouraging all our young men within the community to come and relieve some stress, be social and have some fun. 
I'm also a strong advocate for fitness.  I enjoy weight training and running events when presented with a challenge, such as the Masters Indigenous Games.  I've also weight trained many youth who wished to improve on their athletic ability and apply it to sports.
All in all, whether its sports or strictly fitness, I believe my role is to be contagious as possible.  In other words, I encourage and push others to participate in sporting events and/or fitness training so that we might develop good habits and become a stronger version of ourselves.
Who or what is your inspiration?
My inspiration isn't necessarily from anyone in particular but rather, collectively from the stories of my people with the barriers and challenges they've overcome to be where they are today.  For example, when I saw each individual step up on that podium during the Masters Indigenous Games, it wasn't just the fact that they were amazing athletes that made me proud:  it was there resilience.  I spoke with many and they shared their stories of how they had to overcome certain health barriers, some that had to overcome previous drug and alcohol abuse issues and some that had to overcome a tremendous amount of chaos and tragedy within their families or community.  Not to mention these are the children and grandchildren of those who attended residential schools.  So, that's what inspires me – after all my people have gone through they still continue to love, laugh and compete with a smile!