Walk, Run, Wheel Summer Solstice 5K
June 19, 2021 @ 8:00 am - June 27, 2021 @ 5:00 pm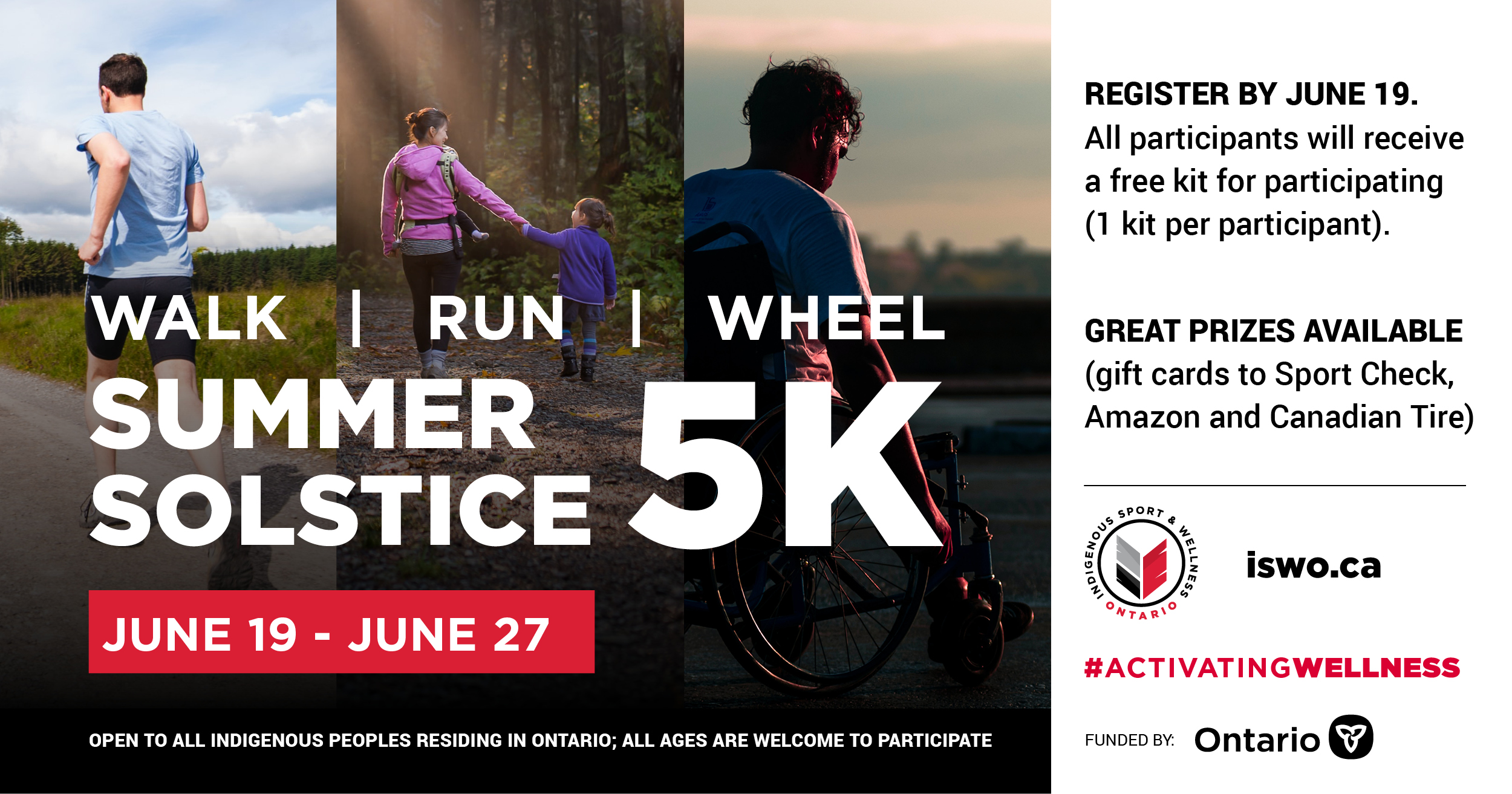 Are you looking for a fun and safe way to celebrate the summer solstice? Register now for the Walk, Run, Wheel Summer Solstice 5K.
How it works?
From Saturday, June 19 until Sunday, June 27, 2021, participants can walk, run, or wheel (scooter, bike, wheelchair) a 5K. Participants must keep track of their run, walk, wheel time using any tracking device or app. Once you have completed your 5K send a screenshot of your results to Hannah Leaf at Hannah.Leaf@iswo.ca.
Register in one of the following categories:
Ages 12 and under
Ages 13-18
Ages 19 and over
Family
Register by June 19, 2021, to receive a 5K kit. One kit per participant.
Register here: https://www.surveymonkey.com/r/wrw5kform
There will be gift cards and prizes for 1st, 2nd, and 3rd place in each category. One prize for the family category.
Open to all Indigenous people in Ontario. All ages are welcome to participate.