Sport Heroes in the Making
June 21, 2021 @ 10:00 am - August 20, 2021 @ 5:00 pm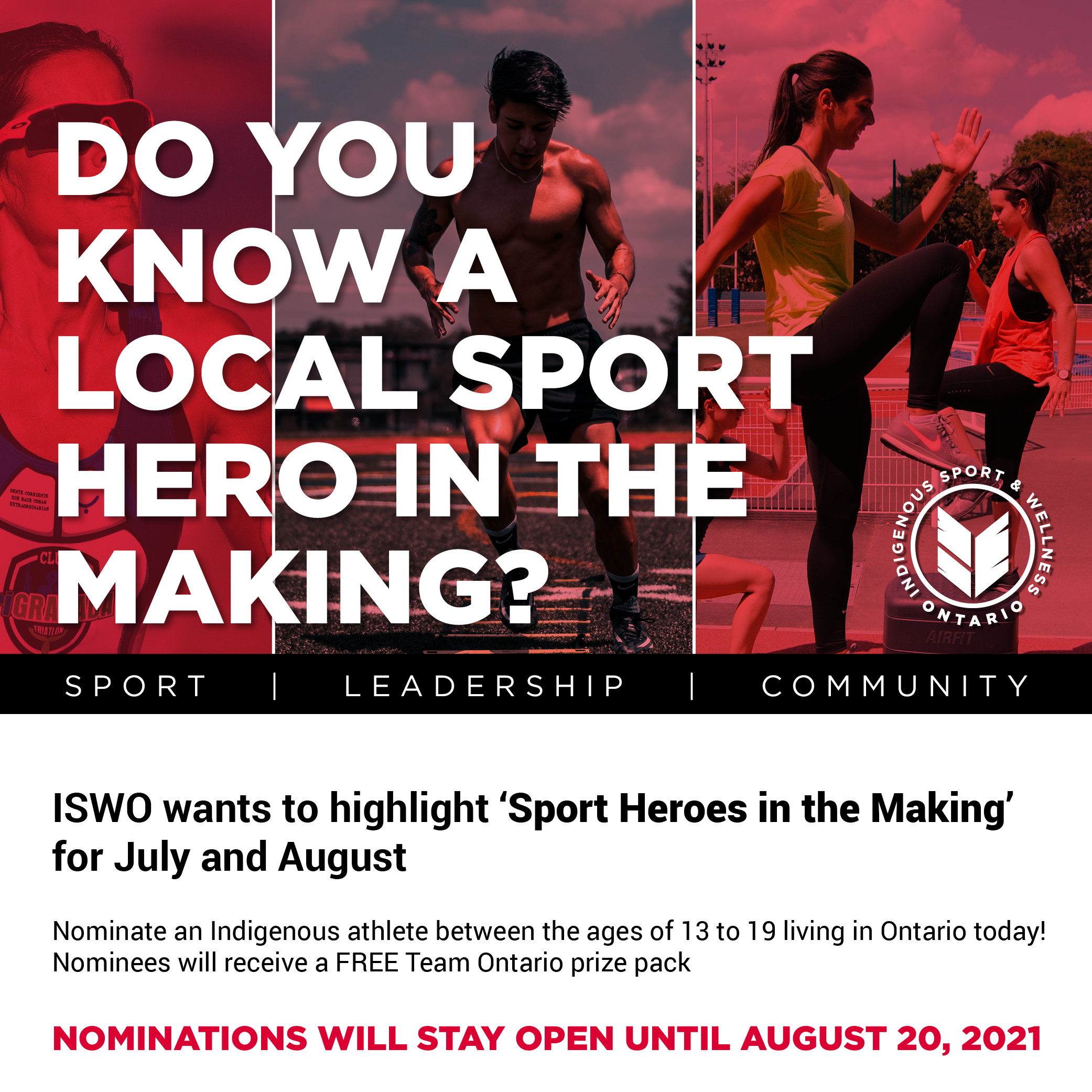 Do you know an Indigenous youth (13-19) living in Ontario, who excels in sport, is a leader and role model in sports and outside of sports, and has a positive influence within their community? If this sounds like a youth that you know, nominate them today to be featured on the ISWO website and social media pages for 'Sport Heroes in the Making'.
Criteria:
Must be an Indigenous (First Nation, Metis or Inuit) youth residing in Ontario
Must be between the ages of 13-19
Must include a short letter of reference from a former/current coach, teacher, peer, teammate, Elder, Chief or member of Council
Youth can be nominated by a parent, guardian, family member, coach or teacher who is over the age of 18
Nominations close on Friday, August 20, 2021. 
Up to 88 Indigenous youth will be featured on ISWO's website and social media pages and will receive a FREE Team Ontario prize pack.
Learn more about Team 88 here. 
Use this form to nominate a youth today! Nomination form: https://www.surveymonkey.com/r/sportheroes