10 Days of Self-Care Challenge
December 6, 2021 @ 8:00 am - December 17, 2021 @ 5:00 pm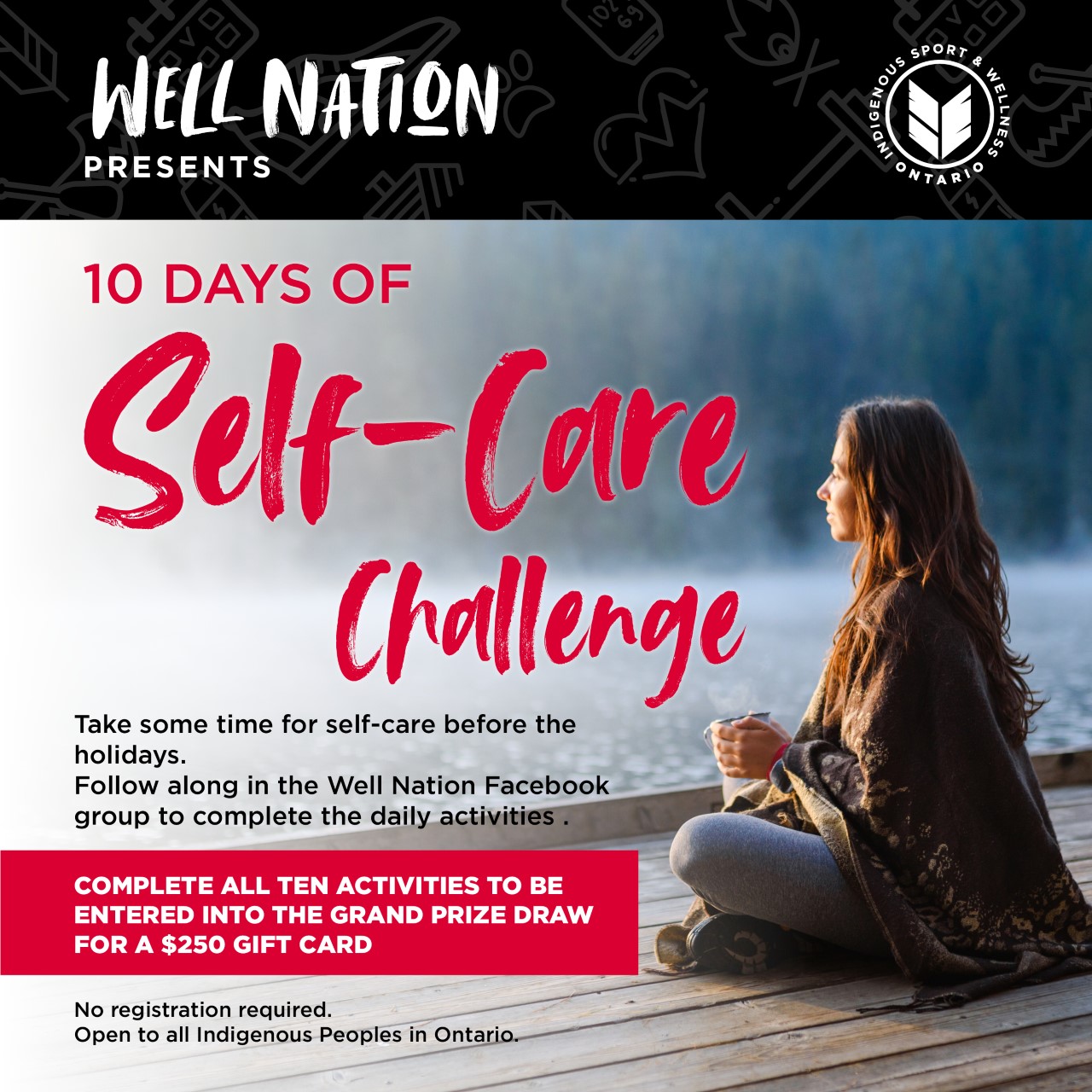 10 DAYS OF SELF-CARE CHALLENGE 
The holiday season can bring up different positive and negative emotions for everyone. For most people, the holidays mean taking care of other people. The 10 Days of Self-Care challenge is meant to help participants to take some time for a little self-care each day.
The overall goal of the program is to encourage the Wellness Warriors to practice self-care everyday for 10-days. The daily challenges will be Monday to Friday, but weekend self-care activities are encouraged.
It is important to build healthy habits and coping mechanism when one isn't under a lot of stress, so that when one gets stressed, they fall back on healthy habits rather than unhealthy ones.
To participate, simply join the Well Nation Facebook group. Follow along with the calendar below and comment on the posts in the group to participate and to be entered into draws for prizes.
Not on Facebook? Reach out to Erin Collins at erin.collins@iswo.ca to keep up-to-date with the Well Nation challenges offline.