Spring Renewal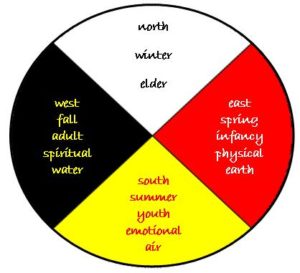 In many teachings, the medicine wheel represents the four directions: North is white, the East is yellow, the South is red, and the West is the black quadrant. Each colour and direction has a specific meaning to different tribes, many of them are alike as our teachings are sometimes very similar across Turtle Island. For some, the East direction is represented by the colour yellow within the medicine wheel because it's symbolic of the sun and represents new beginnings as well as the Spring season. The East direction represents new beginnings because this is where the sun rises each day and at the start of Spring we're given a new moon and the warmer sun returns.
The start of the Spring Equinox may have been last month, but many of us are still learning to adapt to the social distancing rules, and being away from our loved ones and support groups for such long periods of time. We've been sharing many ways to help you set new goals or keep on track, but this week we wanted to share other ways you can participate in some form of Spring Renewal activities, without the pressure of thinking it's time to change your self.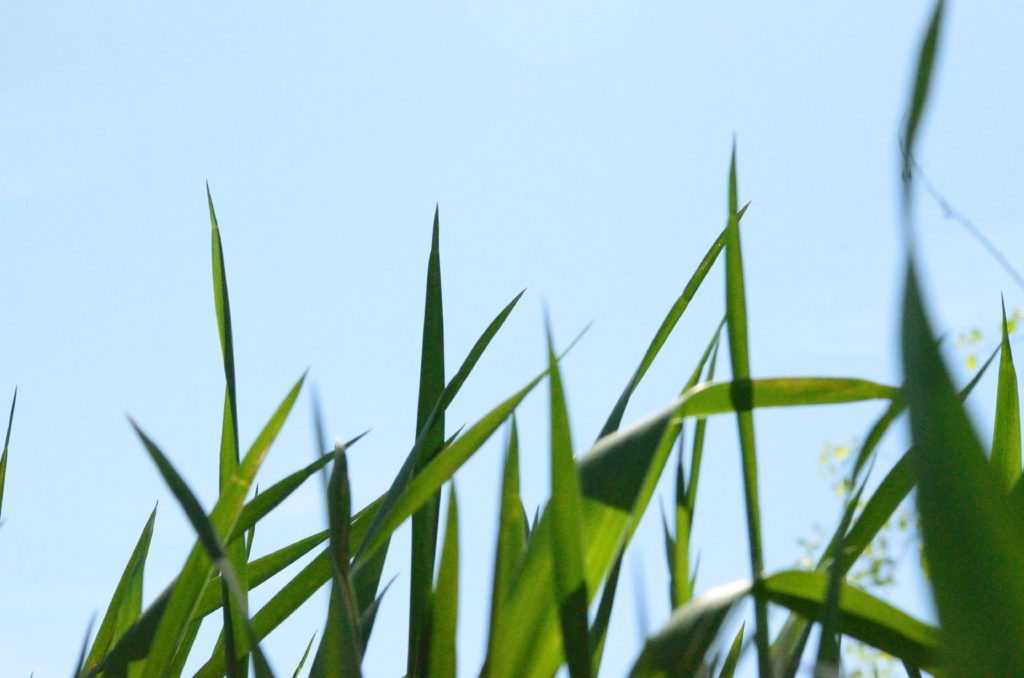 Clean
Spring Cleaning is the term many people use around this time, and rightfully so. Spring is a time when the snow melts or the ice drifts away and shows us what we've left beneath its blanket all winter long.
This is a great time to work on cleaning your outside environment; clean out the ditches, tidy your yard and garden beds, remove debris from your gutters and clean your windows around your home, or even in your community.
Clean that room, closet, or garage that you've been putting aside for months now. Start slow, remember you don't have to finish everything in one day. Break up the task into small manageable parts and get the whole family involved.
Grow         
The Spring season also brings back the plants, trees, herbs and medicines we've been missing. The sun is warm again and prepared to feed our cousins who come from Mother Earth.
This is the perfect time to start gathering the seeds and soil for your plants; some planting can be started indoors and moved outdoors as the weather gets warmer.
If you can't find seeds at this time, remember to ask around to your family, friends, and neighbours. Some communities and urban centers have seed banks that are accessible for community members. You can also plant from the seeds found in many fruits and vegetables you may have on hand or in the fridge.
Challenge yourself to grow something new or to attempt a full-size garden this year. This may be a rare opportunity to dedicate so many hours to gardening activities; try to learn something new and focus on being outdoors or one with nature – don't focus too much on how successful your gardening is.
Nourish
Some communities and regions are taking their teachings online and sharing knowledge on hunting, trapping and fishing with their community members, to help teach new skills and help people provide for themselves. Cooking is one of life's basic skills, and we should all be comfortable in at least the bare minimum.
Now is a great time to learn new skills, or build on the ones you already have. Try kicking your cooking up to a new level and take a virtual cooking class or see what lessons you can find on YouTube. Announced this week, the PC Insiders website is a great tool that helps Canadians connect with professional chefs and learn a range of cooking skills, from the basics, through to more advanced skills. Everything is catered to what's available in Canada and in specific regions.
Connect      
Spring is always a great time to reconnect with friends and family you haven't seen or spoken with throughout the long Winter season, but with the current rules in place keeping us at home, it can be hard and stressful being away for so long. Use this time to try and reconnect with those friends and family members you haven't spoken to in some time and why not try something new while reconnecting? Instead of your usual video chat platform, try one with games that everyone can participate in, or plan a video call with family and friends to share a meal; you can even start a hobby group or work on a project like a book club or a beading or sewing group. Be creative and think outside of the 'screen'.
It can be difficult to start anything new during these stressful times, so try not to be too hard on yourself if you're getting a late start. The Spring season was a little delayed and many regions still have snow, so you shouldn't feel rushed if the season wasn't!