Well Nation 'Summer Kickoff Bootcamp'
May 31 @ 4:00 pm - June 18 @ 5:00 pm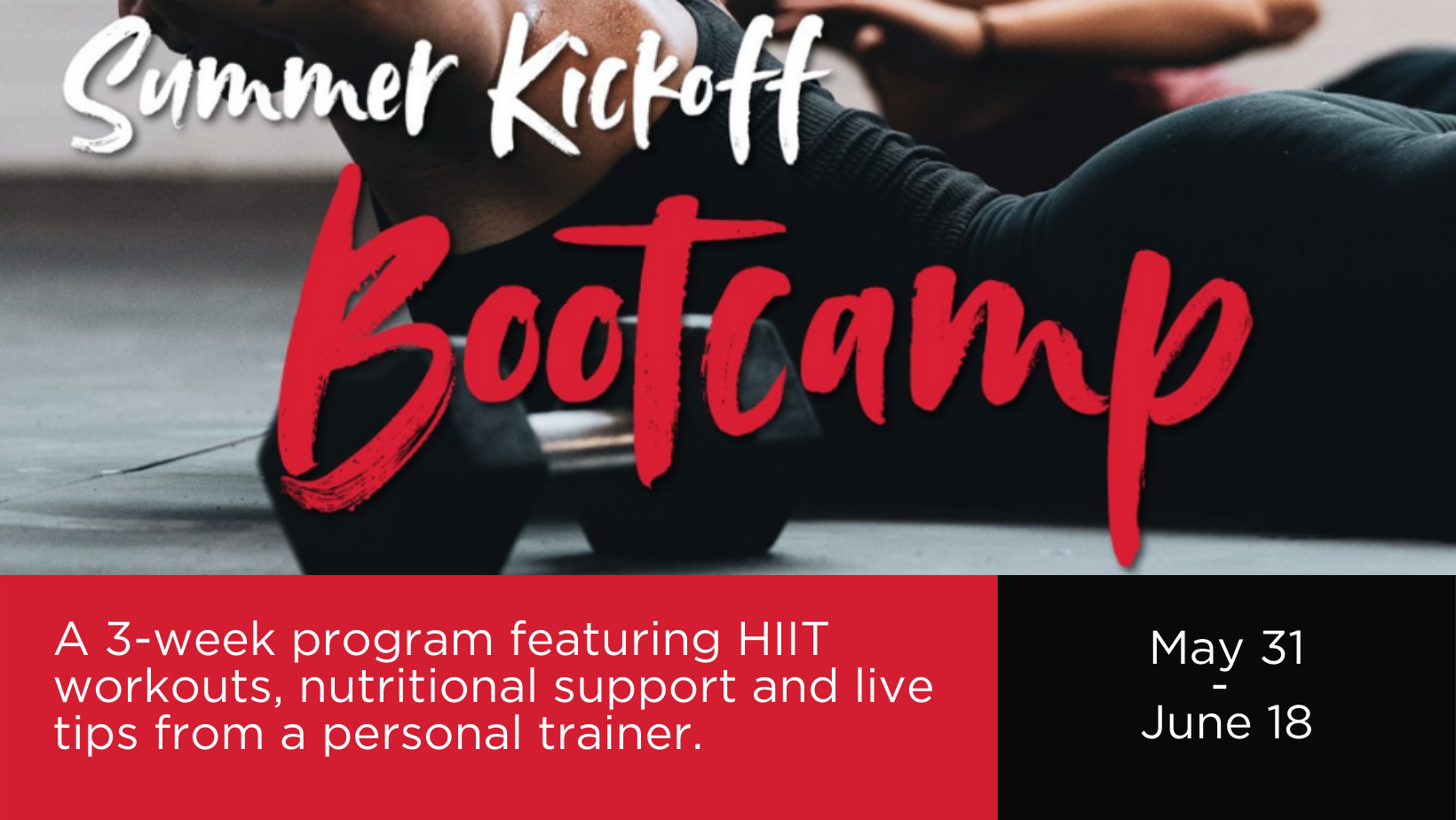 What's next for the Well Nation virtual programming?
A quick, but intense 3-week 'Summer Kickoff Bootcamp'! 
Program starts Monday, May 31, 2021, for three weeks and will feature:
A New High-Intensity Interval Training (HIIT) video posted every Monday, Wednesday, and Friday at 4 p.m., for three weeks on the Well Nation Facebook group. Come workout with certified fitness instructor, Maria Jacko.
PROGRM EXTRAS!
Introducing Well Nation Facebook Group Live Events: 
On Mondays at 6:15 p.m., special guest Danielle Johnson will share tips on healthy eating and will host a Q&A to answer all of your questions about meal prep and more.
On Wednesdays at noon, certified fitness instructor Maria Jacko will be sharing tips on stretching and answering any fitness related questions you may have.
Prizes: Each week, all active participants will be entered into a draw for four prizes worth $50 each. There's an extra prize for participating with Danielle's and Maria's live videos on Mondays.
ISWO recommends consulting a physician before starting any new exercise program.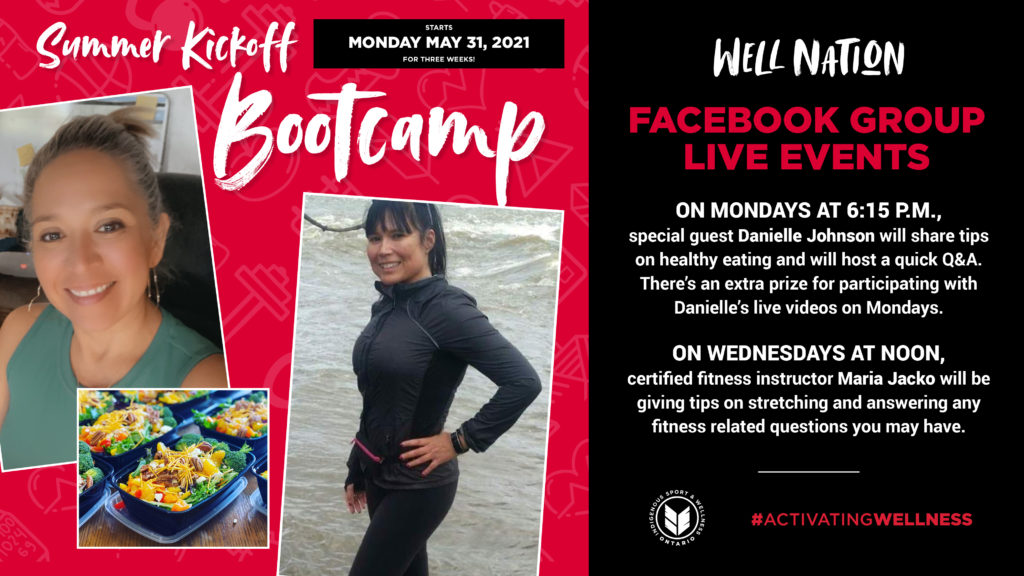 Meet the Summer Kickoff Bootcamp Special Guests
Certified fitness trainer Maria Jacko: 
Maria Jacko is an Algonquin Anishnaabe from Kitigan Zibi, QC. She's a proud mother of three beautiful daughters, twin 18-year olds and a 13-year-old. She is a certified fitness instructor, medical laboratory technician, and entrepreneur (founder of Rebound Triumph and Maria's Essential Oils). Maria has been fortunate enough to teach fitness and lead programs at Kitigan Zibi School, Kitigan Zibi Health Centre, the Odawa Native Friendship Centre.
Join Maria on the Well Nation Facebook group on Wednesday, June 2, 9, & 16 at noon. 
Danielle Johnson, Standing Bear Youth Leadership Program Development Coordinator 
Danielle Johnson is a proud Haudenosaunee woman, belonging to the Oneida Nation, Wolf Clan from Six Nations. Danielle is a graduate of Geographic Information Systems, with an Honour's in Office Administration. Danielle has dedicated over 40 years to the Six Nations Skating Club as a skating member, and as a coach for figure skating and power skating. Recently, she developed an interest in health and wellness, and became passionate about supporting peers with their healthy lifestyle changes.
Check out Danielle's Instagram page – Rayz'in the Bar where she shares her weight loss journey along with healthy recipes.
Join Danielle on the Well Nation Facebook group on Monday, May 31, June 7 & 14.