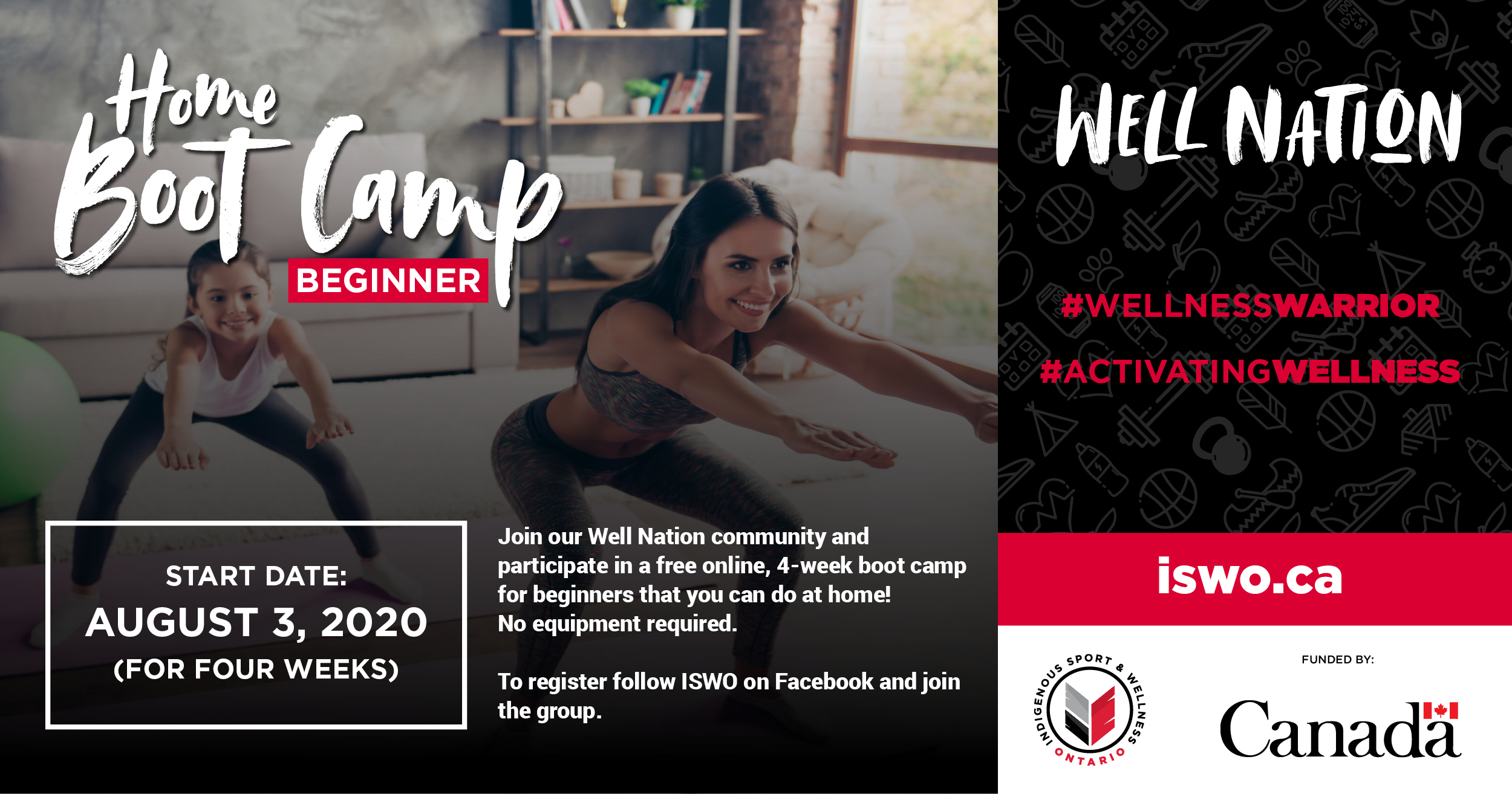 Well Nation Home Boot Camp
Regional Coordinator Caroline Calverley is taking the virtual wellness group to the next step with and will be leading the #WellNation Beginner Home Boot Camp. The boot camp will run for 4-weeks and begins on Monday, August 3rd, via the Well Nation At Home Boot Camp Facebook page found here. Participants are encouraged to follow along with the daily and weekly schedules and work towards the goal of completing the program. The Facebook group will be the hub for participants to share daily posts, ask questions, and share motivational posts to help keep morale up.
During these times when many people don't have normal access to the gym, gym equipment, or group exercises, Team ISWO wants to encourage you to keep #ActivatingWellness wherever you are and however you can.
The Home Boot Camp consists of bodyweight exercises that are to be completed in circuits. If you need clarification for any the different exercises or need to a recommended adaptation, please be sure to ask the Facebook Group. Once the program commences you can find the 4-week schedule on the Well Nation Resources page.