Well Nation HIIT at Home
October 5 @ 7:00 pm - November 13 @ 7:45 pm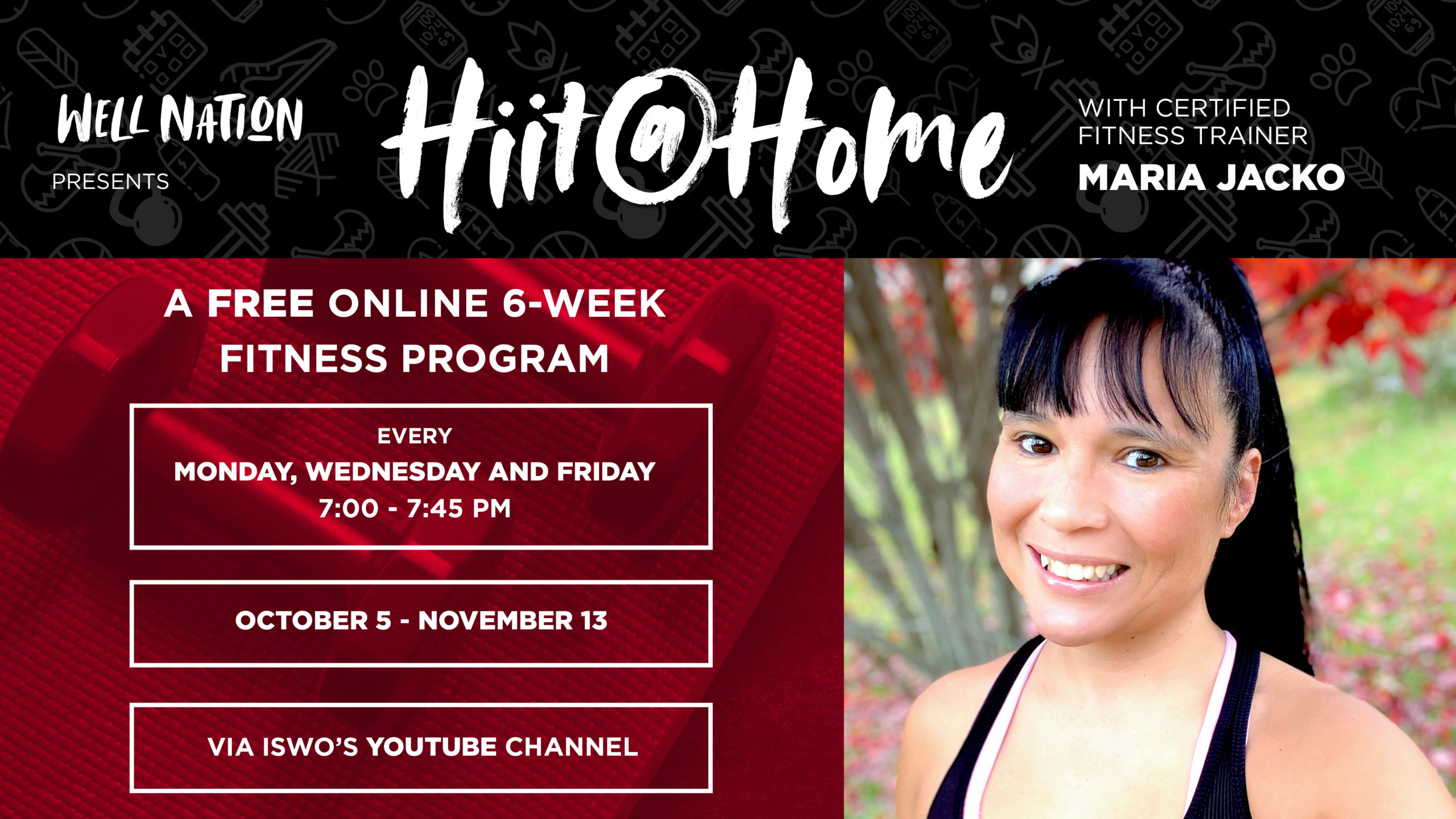 Well Nation 6-Week High Intensity Interval Training (HIIT) at Home
Join us live with certified fitness trainer Maria Jacko, for a 6-week High Intensity Interval Training (HIIT) program aimed at burning fat, elevating your heart rate, pushing you to sweat and improving lung capacity, in a fraction of the time and from the comfort of your home!
From October 5 to November 13, HIIT at Home sessions will be LIVE every Monday, Wednesday and Friday from 7:00 – 7:45 PM(EST).
Join the action via ISWO's Youtube Channel here.