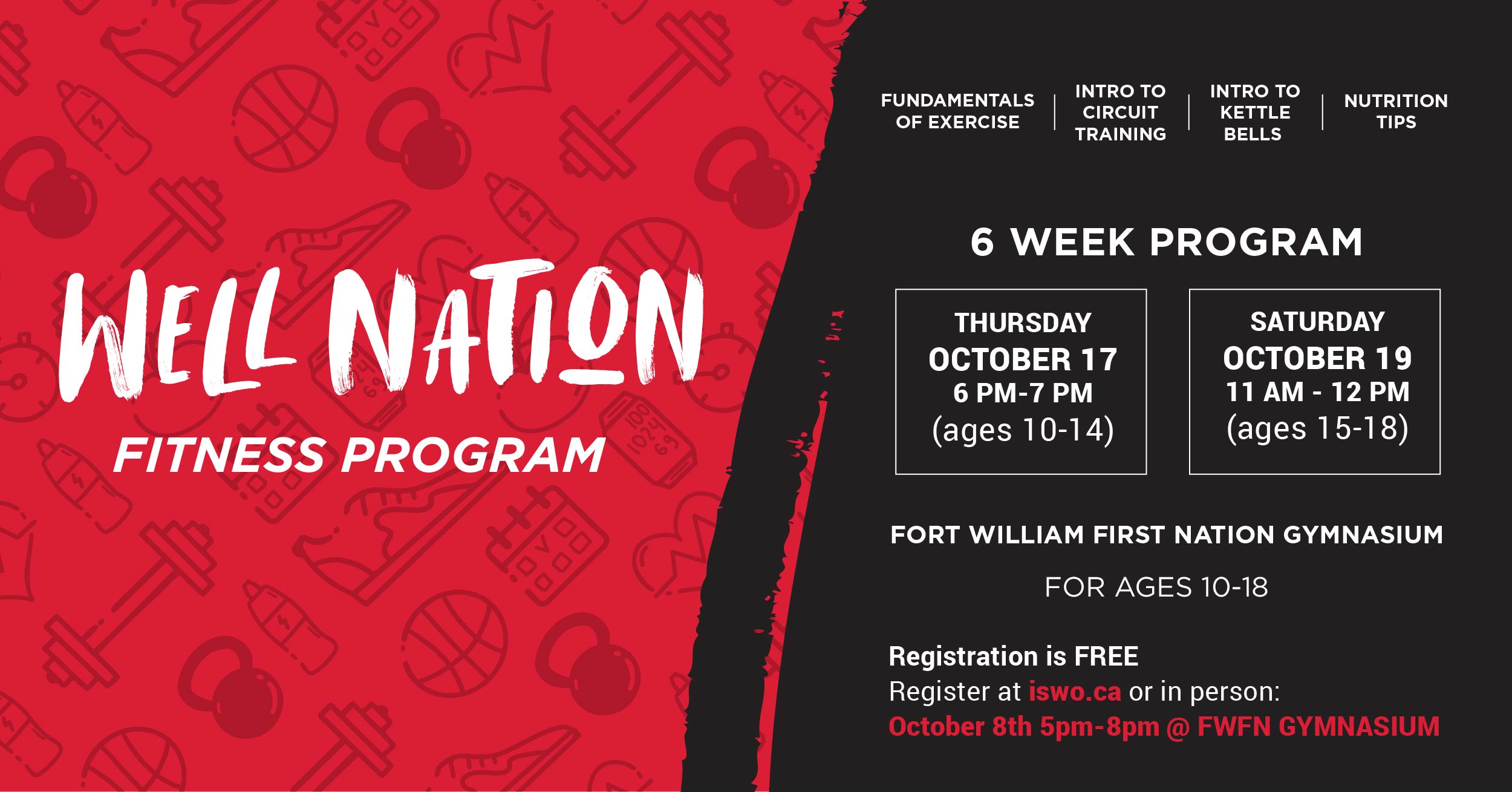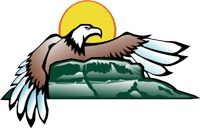 In partnership with Fort William First Nation (FWFN), ISWO is bringing the Well Nation Fitness Program to the North Central Region to certify and train more Wellness Warriors. The Well Nation Fitness Program will train participants to deliver different workouts and educate them in different areas of wellness. After completing the 6-week program participants will be able to deliver programming such as:
Fundamentals of exercise
Intro to circuit training
Intro to kettle bells
Nutrition tips
The 6-week program is being held at the Fort William Gymnasium and is for Indigenous youth ages 10-18.There are limited spots available for the program, and light snacks will be provided for all participants. Once the program is completed all participants will receive Well Nation Certification and there will be prizes to be won throughout the duration of the program! The program will run until November 30, 2019.
REGISTRATION
Registration is FREE! You can download a copy of the registration form here and return to ISWO Regional Coordinator Bailey Meawasige at Bailey.Meawasige@iswo.ca or attend the Registration Event on October 8, 2019, from 5-8pm at FWFN Gymnasium.
Start Dates: 
Ages 10-14 | Thursday, October 17, 2019 from 6:00 pm – 7:00 pm
Ages 15-18 | Saturday, October 19, 2019 from 11:00 am – 12:00 pm
For more information please contact Bailey Meawasige at Bailey.Meawasige@iswo.ca or Bess Legarde at besslegarde@fwfn.com or 807-252-7053