Summer Wellness Warrior Challenge
July 12, 2021 - August 30, 2021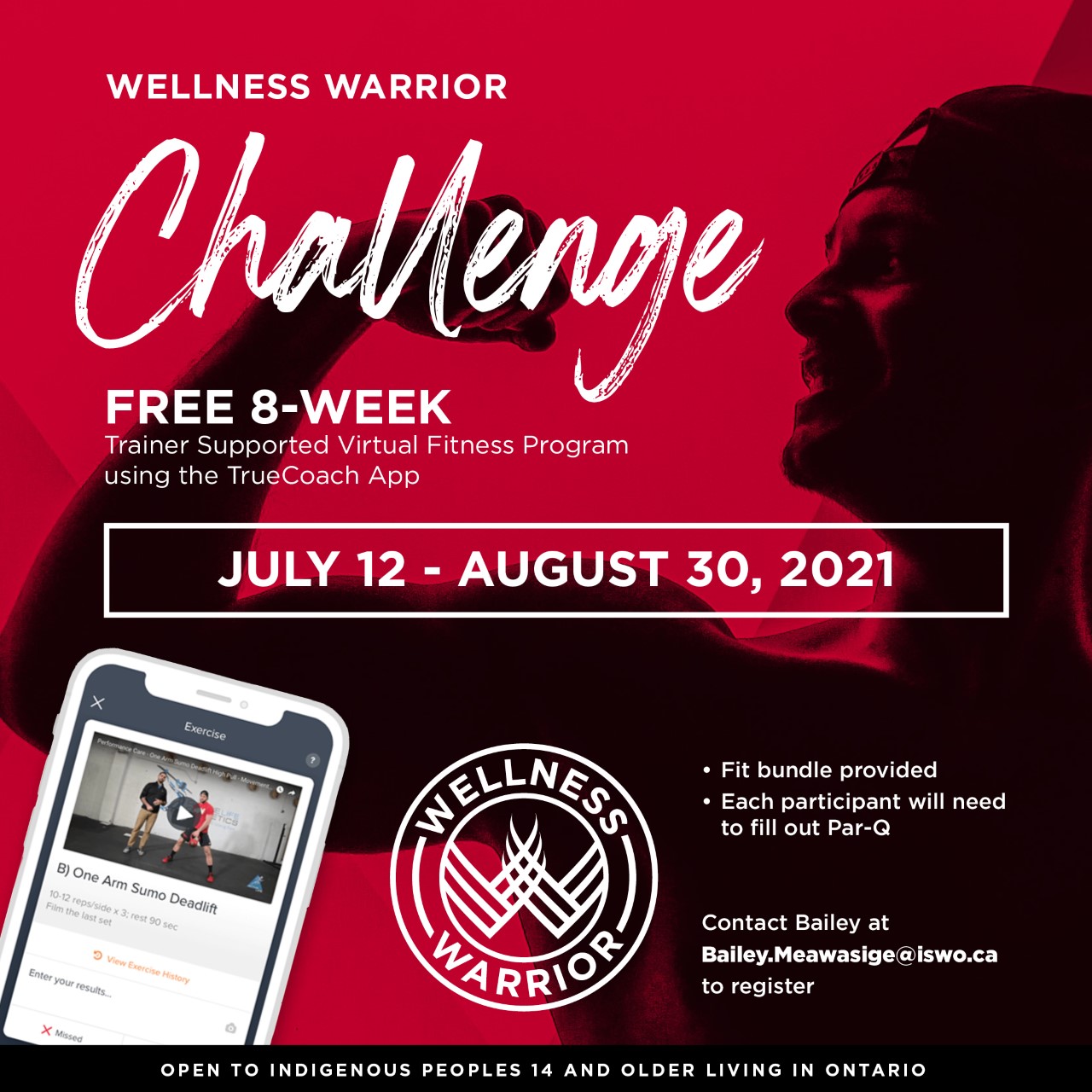 Due to overwhelming interest in this program, registration is full. Please keep an eye on our pages for other events.
Are you looking for a way to stay accountable to your wellness goals? Sign up today for a FREE 8-week trainer supported virtual fitness program. The trainer will be Rychele Savard. Each participant will get a fit bundle, a t-shirt, and a water bottle.
Rychele will share HIIT workouts, bodyweight exercises, and nutrition tips using the TrueCoach app. Participation will be tracked through the app and workouts can be done at any time.
All participants must sign a PAR-Q and be free of injury or physical limitations.
There will be Sport Chek and Canadian Tire gift card participation draws at the end of program!
There is room for to 50 participants.
Open to all Indigenous Peoples in Ontario ages 14 and up. To sign up email Bailey at Bailey.Meawsige@iswo.ca.