Standing Bear Northern Water Sport Development Camp
September 23, 2022 - September 25, 2022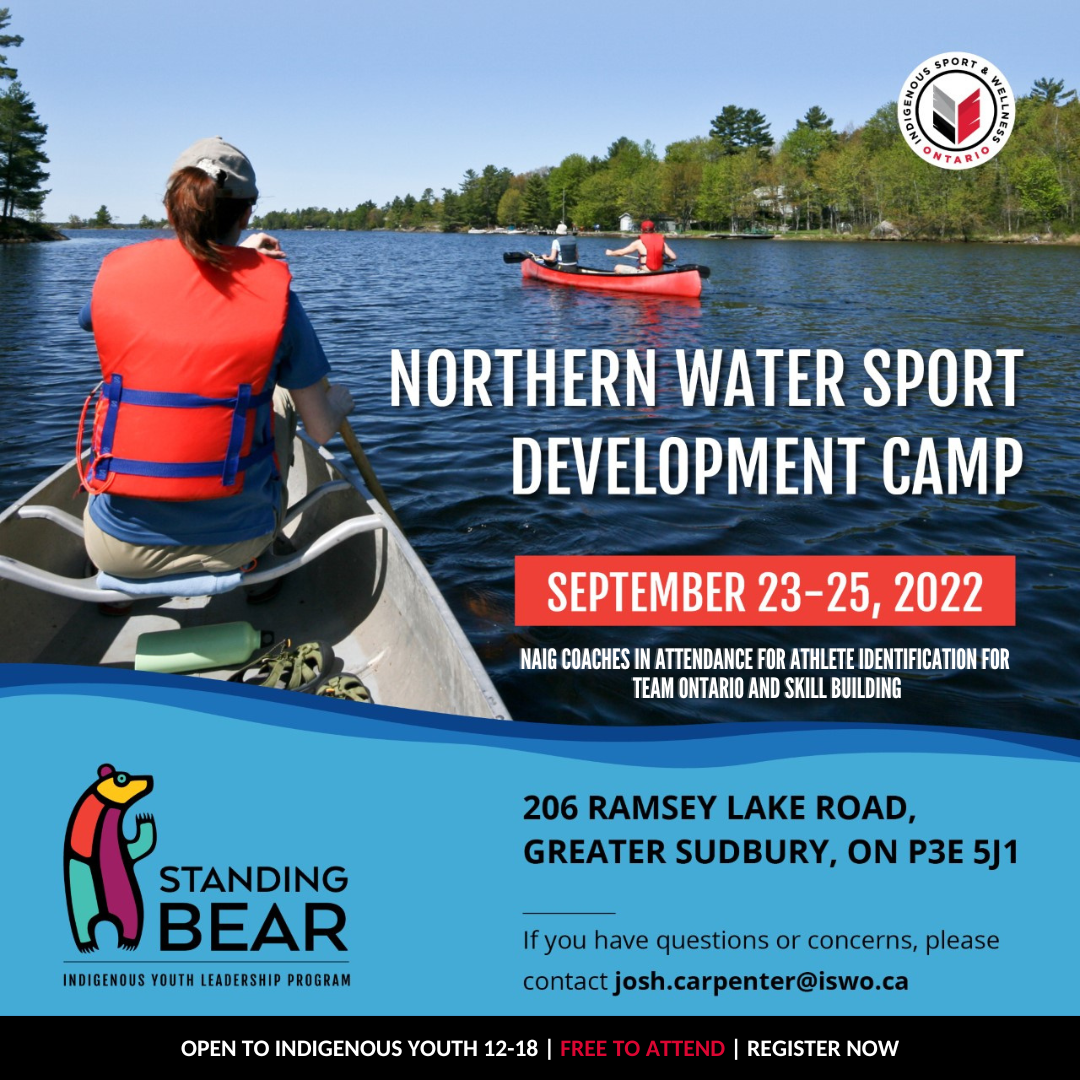 Join Standing Bear for a three day leadership and athlete development camp! NAIG Coaches will be on site alongside members of the Standing Bear Team to support youth as they develop skills in leadership and canoe/kayak ahead of Team Ontario tryouts.
Registration is FREE!
Meals are included.
Open to Indigenous youth in Ontario between the ages 12-18.
For more information, please contact Josh Carpenter at josh.carpenter@iswo.ca
WHEN: September 23-25, 2022
WHERE: Northern Water Sport Center, 206 Ramsey Lake Rd, Greater Sudbury, ON P3E 5J1
To register, visit here.