On the Road to NAIG
August 2, 2021 - September 15, 2021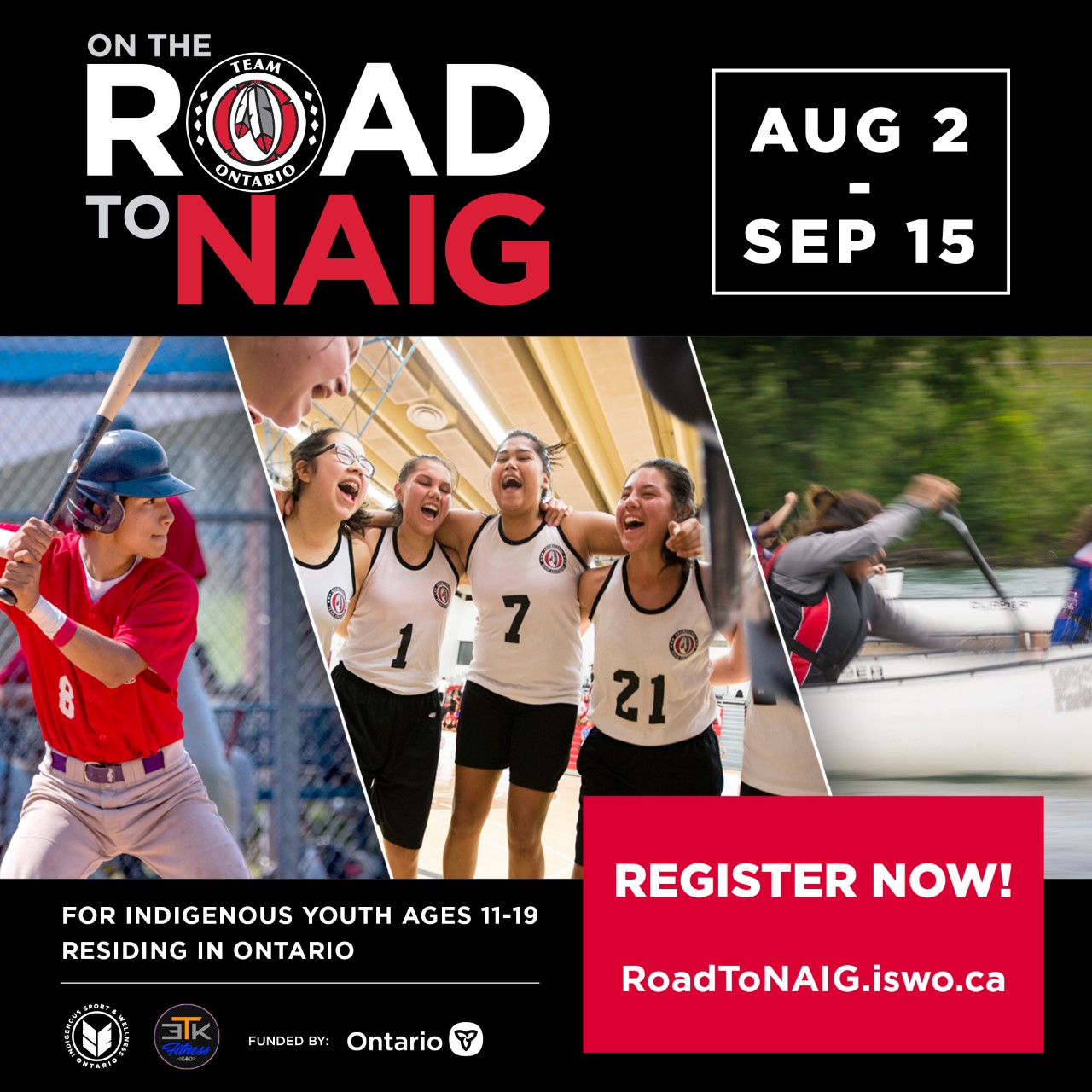 Who is excited for NAIG? We sure are! Team Ontario has just under two years to prepare for NAIG 2023.
ISWO is proud to announce the official launch of the 'On the Road to NAIG' program. This 6-week virtual program will help Indigenous athletes, 11 to 19 years of age, get ready to try out for Team Ontario.
The summer edition of the 'On the Road to NAIG' has been designed to help athletes kick start their training, including:
A 6-week body weight training program designed specifically for young athletes by Casey Swamp of 3TK fitness.
Weekly workshops with expert presenters, to help make you a better athlete.
Weekly sport challenges to build your sport specific skills.
All youth who register will receive a Team Ontario prize pack. Indigenous youth ages 11 to 19, who live in Ontario can register here.
For more information and to register, visit the On the Road to NAIG website here.