NHL21 Tournament
March 15 @ 5:00 pm - 9:00 pm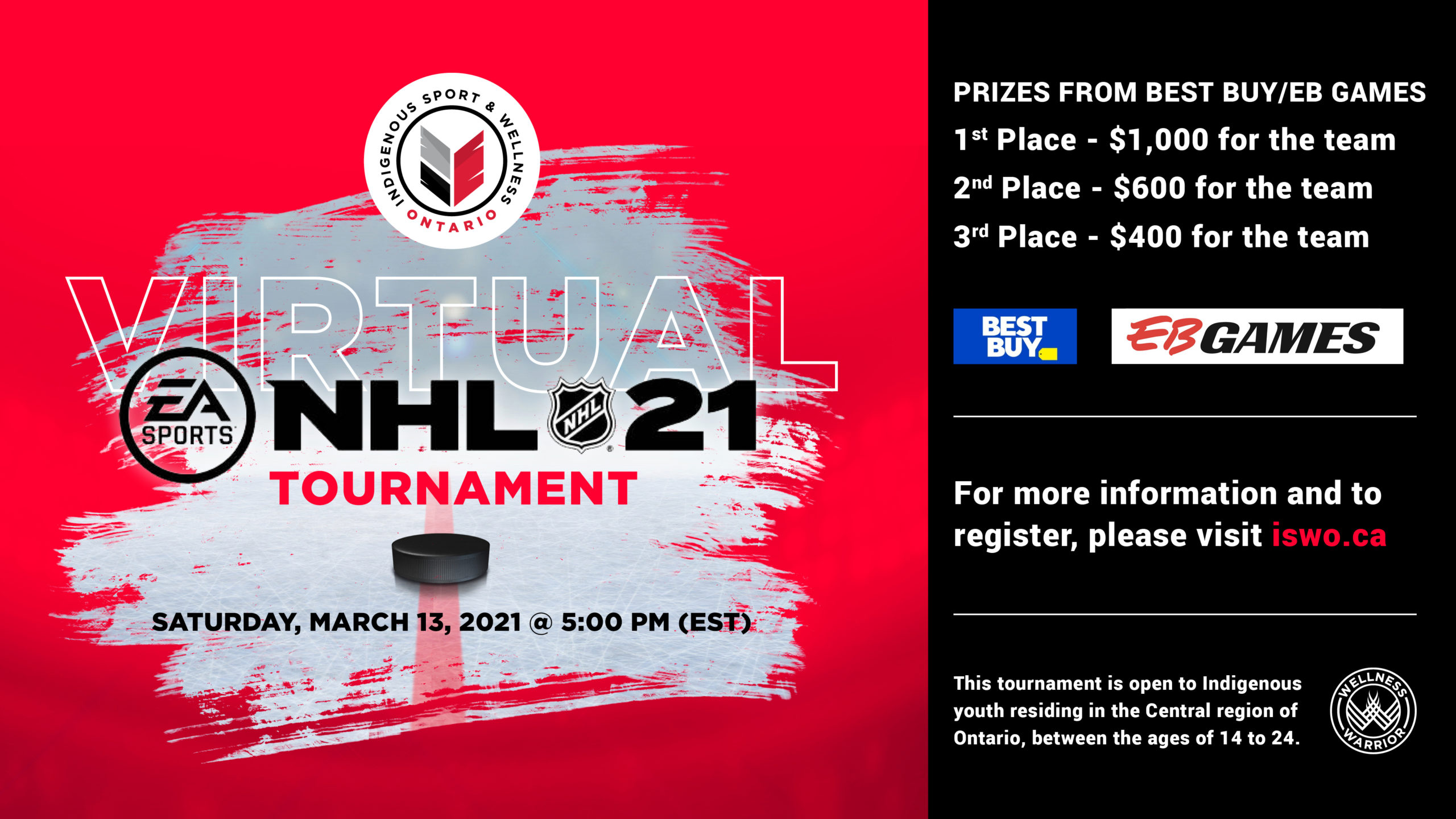 Brought to you by Indigenous Sport & Wellness Ontario (ISWO), join our virtual NHL 21 tournament on either Xbox X or Xbox One for a chance to win prizes. All participants need their own Xbox X or Xbox One gaming system, NHL 21 game, and access to Xbox Live to play online. Games will be played on EASHL 3v3 game mode. Our goal is to promote social connection and friendship, while still being able to stay home safely during COVID-19.
Register with your friends as a team of three (3). Teams will compete in a tournament bracket, games will be 15-20 mins in duration; the further your team makes it, the closer your chance to winning a prize. Each participant on your team will split the prize evenly.
This tournament is open to Indigenous youths residing in the Central region of Ontario, between the ages of 14 to 24. Please note this will be ISWO's first virtual tournament offered; based on the response we receive to this event, ISWO will explore offering additional tournaments, perhaps with age categories, and/or on PlayStation.
To register, or if you have any questions, please send an email to Deidre Debassige at deidre.debassige@iswo.ca.
Be sure to include the following information in your email:
• Team participants first and last names.
• Team participants gamer tags/online IDs of the accounts that will be participating in the tournament.
• Identify the who will be the team captain. Team captain's gamer tags will appear on the schedule.
• Cellphone number for the Team (to contact during the tournament in case their team is absent for game time).
All participants will be invited into a Facebook event page where the tournament bracket will be posted, and updated live during the tournament to indicate your next game time and who your opponent is.
Rules and additional information