Making Tracks Workshop with Jesse Smith
May 18 @ 6:30 pm - 7:30 pm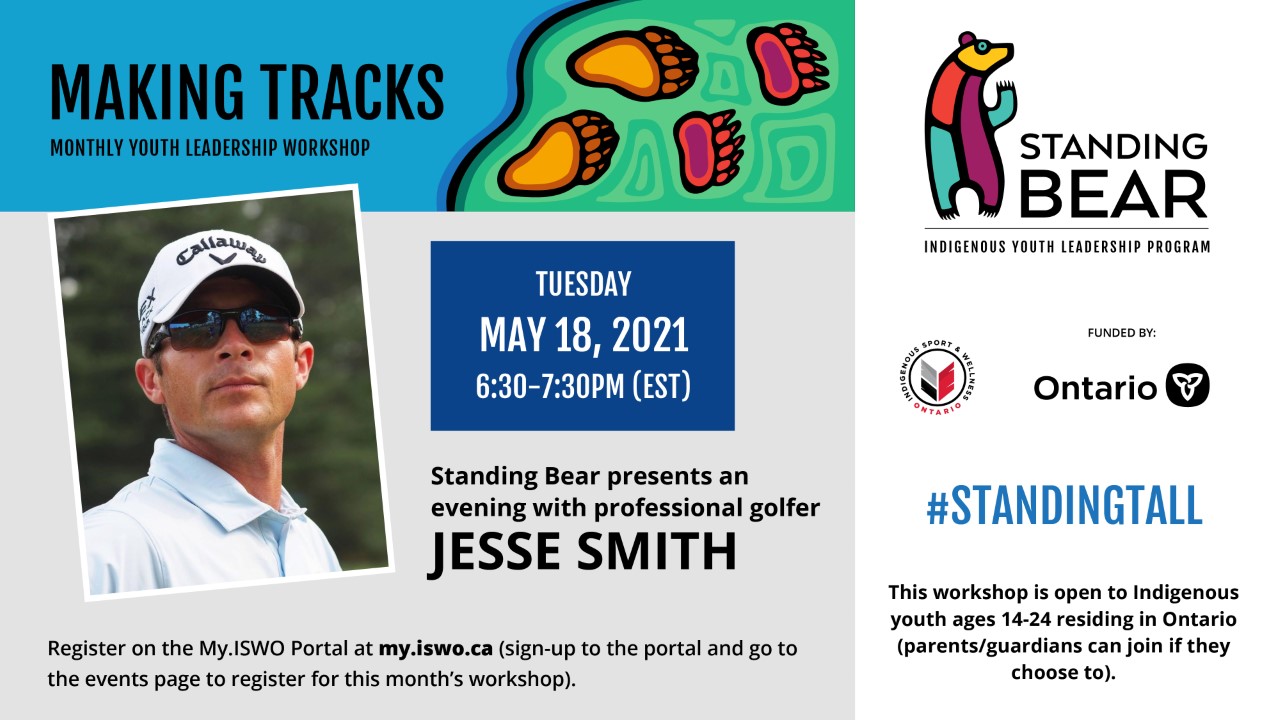 The Standing Bear team is excited to announce that Jesse Smith is the next guest speaker for the monthly Making Tracks Workshop. This workshop takes place on Tuesday, May 18, 2021 at 6:30 p.m. Youth ages 14-24 are invited to sign up at https://my.iswo.ca/start/.
Jesse Smith (Mohawk, Six Nations of the Grand River) spent 17 years as a Touring Professional Golfer. Jesse has played with some of the best golfers in the world.  
As the first person from Six Nations to qualify and compete in the U.S Open and RBC open, Jesse will share his experiences on how he used sport for connection.    
This workshop is open to Indigenous youth ages 14-24 residing in Ontario (parents/guardians can join if they choose to).
Register on the My.ISWO Portal at my.iswo.ca (sign-up to the portal and go to the events page to register for this month's workshop). A zoom meeting link and additional details about the workshop will be emailed to participants following registration.
For more information, please email Danielle Johnson (Standing Bear Program Development Coordinator) at Danielle.Johnson@iswo.ca.