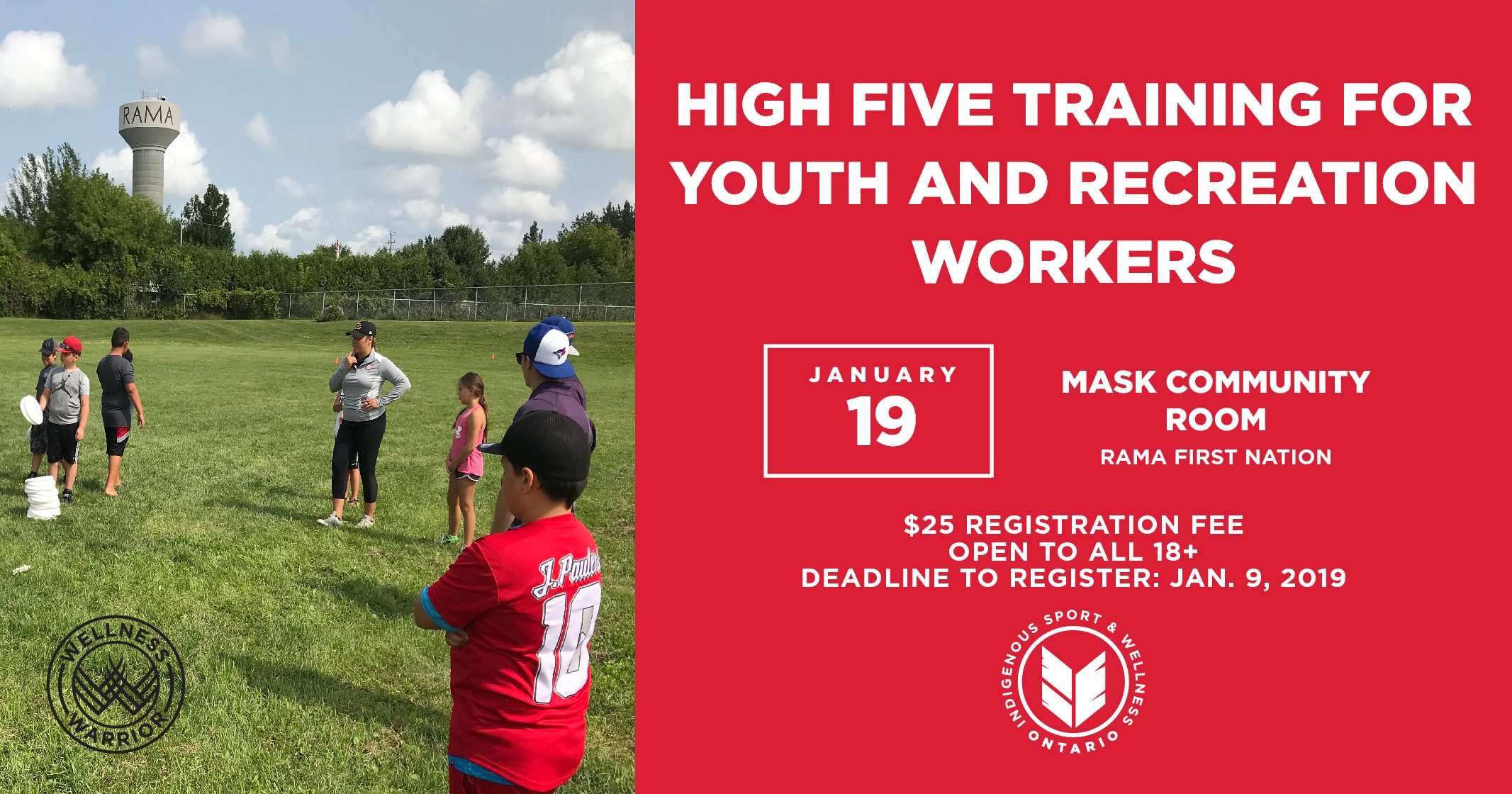 ISWO Southeast Regional Coordinator, Caroline Calverley will be hosting a High Five Workshop on January 19, 2019, at the MASK Community Room in Rama First Nation. This professional development opportunity is open to anyone who works with children in a sport and recreation capacity. The deadline to register is January 9, 2019.
Details:
$25.00 registration fee, cash will be accepted on-site
Lunch is provided (please contact Caroline for any dietary restrictions)
Space is limited to 30 participants
Parking is available on-site
Deadline to register is January 9, 2019
Please note: in order to receive the High Five Certification, participants must attend the full 1-day workshop.
Click here for the High Five Training registration form
What is High Five?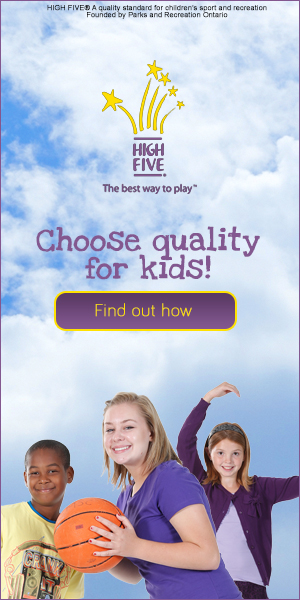 HIGH FIVE is Canada's only comprehensive quality standard for children's programs and holds true to the following five Principles of healthy child development that our research indicates are essential for providing a positive experience for kids.
A Caring Adult
Friends
Play
Mastery
Participation
HIGH FIVE's unique and proprietary approach is built on a Quality Framework, consisting of:
Training and Development for staff
Program Assessments using the scientifically-validated QUEST 2 Tool
Establishing Policies and Procedures to manage risk
Creating Awareness of high quality programs for kids
HIGH FIVE provides an evidence-based approach to positive experiences for kids, empowering them to excel in life.
To register for this professional development opportunity, please complete a registration form below and return to Caroline Calverley by January 9, 2019.m
High Five Training Registration Form